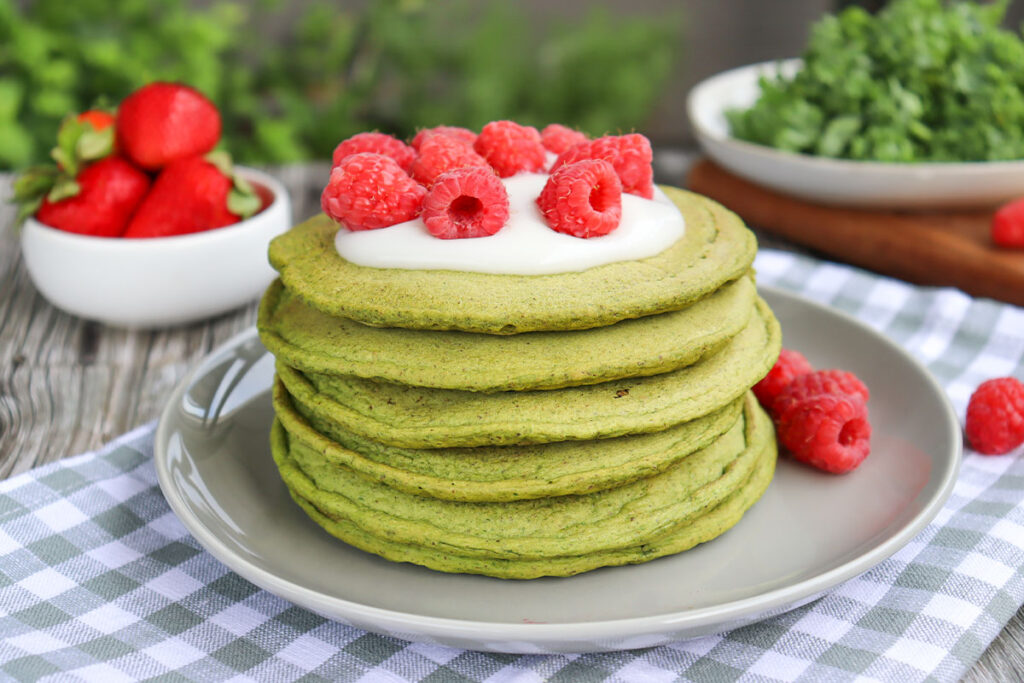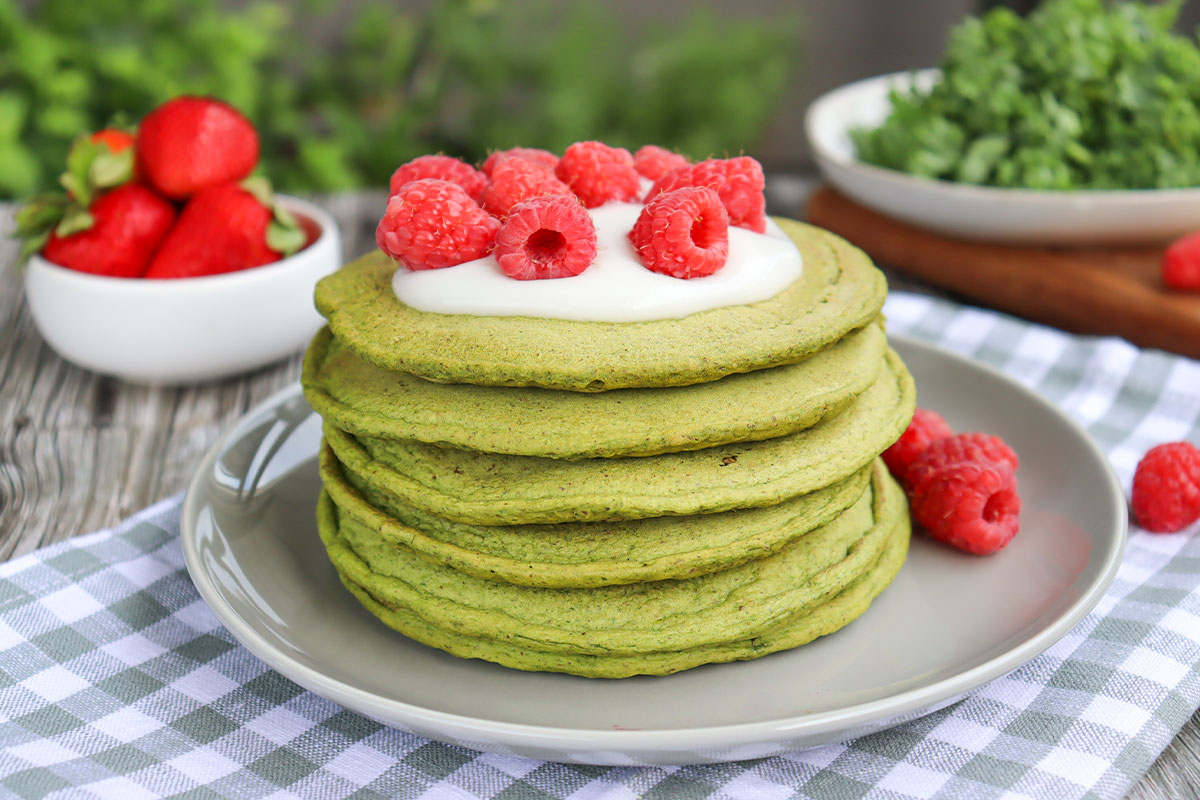 Ingredients
1 ½ cups oat flour
1 tsp baking powder
½ tsp baking soda
1 tsp apple cider vinegar
Pinch of salt
2 cups kale, stemmed and chopped
1 ½ cups unsweetened plant-based milk
2 flax eggs (see tips)
3 pitted dates
Instructions
1. Add all ingredients to a blender. Blend until smooth and creamy. You may need to stop the blender and scrape down the sides to incorporate all the flour.
2. Heat a large skillet over medium heat. For each pancake, pour ¼ cup of the batter onto the skillet. On a large skillet, you should be able to fit 2–3 pancakes at a time.
3. Cook each pancake until bubbles appear on the surface and the edges become slightly matte. Flip and cook for another minute, or until golden brown. Repeat with remaining batter.
4. Garnish with sweet or savory toppings of your choice and enjoy!
Cooking Tips
1. 1 flax egg = (1 Tbsp ground flax seeds + 3 Tbsp water).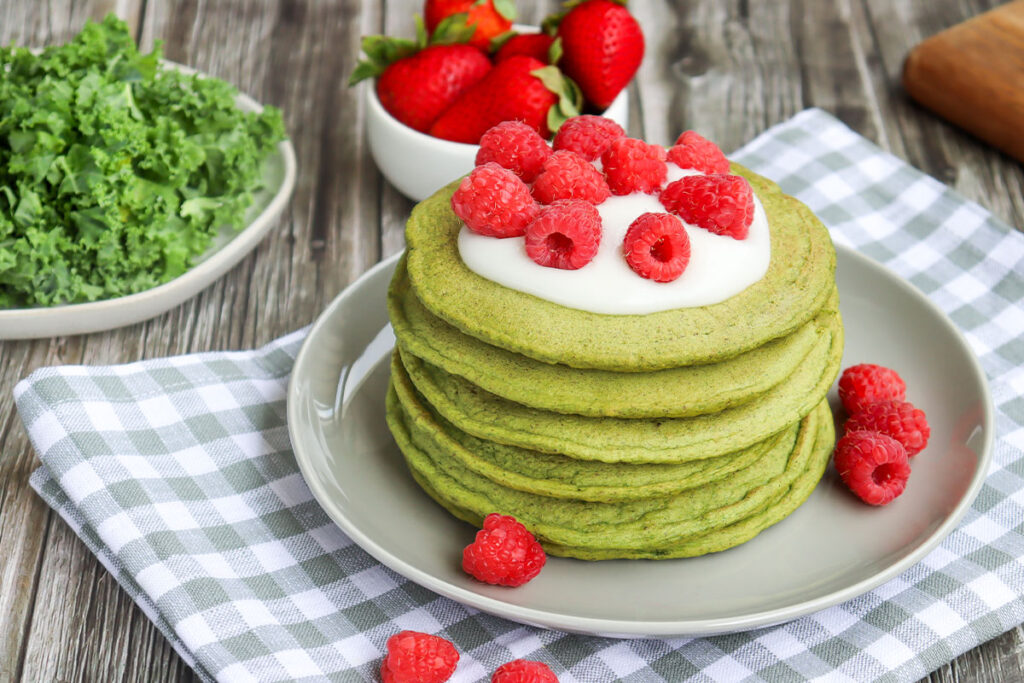 100% online, learn at your own pace
Instructor led format
No prerequisites
Continuing education credits