The turmeric and nutritional yeast give it a vibrant color that's perfect for a springtime holiday brunch.
What You'll Need
---
2 (14-oz) containers extra firm tofu
3 cups chopped vegetables (mushrooms, kale or spinach, onions, bell peppers)
Herbamare or salt and pepper to taste
Fresh herbs (cilantro, basil, parsley), chopped to serve, optional
How to Make It
---
1 Preheat oven to 425 degrees F.
2 In a large bowl, crumble tofu with your hands or a potato masher until it looks like feta cheese.
3 Stir in nutritional yeast, onion and garlic powder, oregano, turmeric and Herbamare or salt and pepper and mix well.
5 Transfer to a 9x13 rectangular glass baking dish or two shallow 9-inch round baking dishes and pat down firmly with a spatula until nice and tight.
6 Bake for 25-30 minutes until the top is firm and slightly brown.
7 Let frittata cool for 5 minutes on the counter before serving.
8 Top with fresh herbs to serve (if using).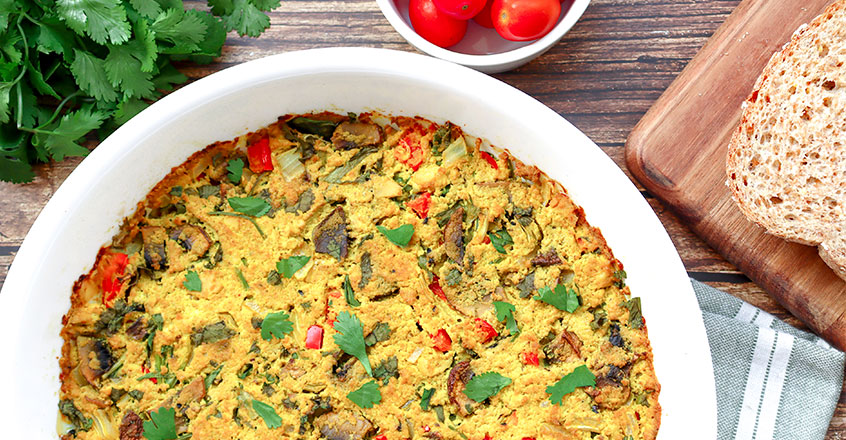 Copyright 2022 Center for Nutrition Studies. All rights reserved.