4 Ingredient Chocolate Mousse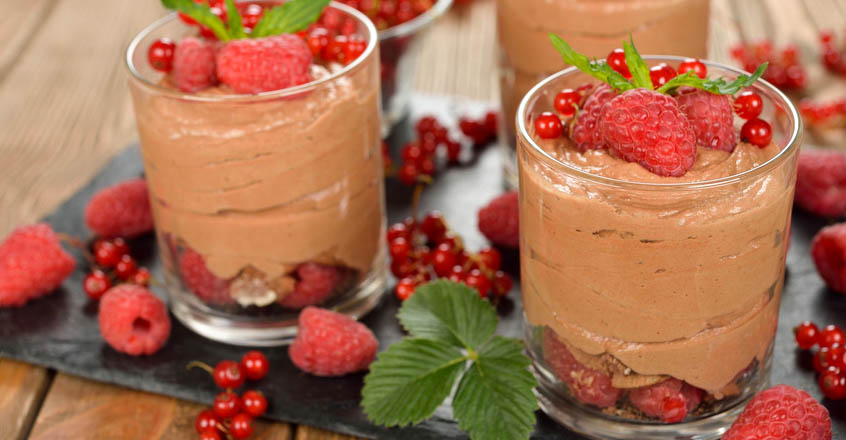 What You'll Need
---
2 12.3-ounce box of silken tofu
How to Make It
---
1 Blend tofu, cacao powder, date paste and vanilla in a blender until well blended.
2 Chill before serving, and it will get even thicker.
Cooking Tips
Add 2 Tbsp of Roma or another grain based coffee substitute for a mocha flavor
For the silken tofu you can use firm or extra firm (Mori-Nu works well).
You can make your own date paste at home using this recipe.
Copyright 2022 Center for Nutrition Studies. All rights reserved.