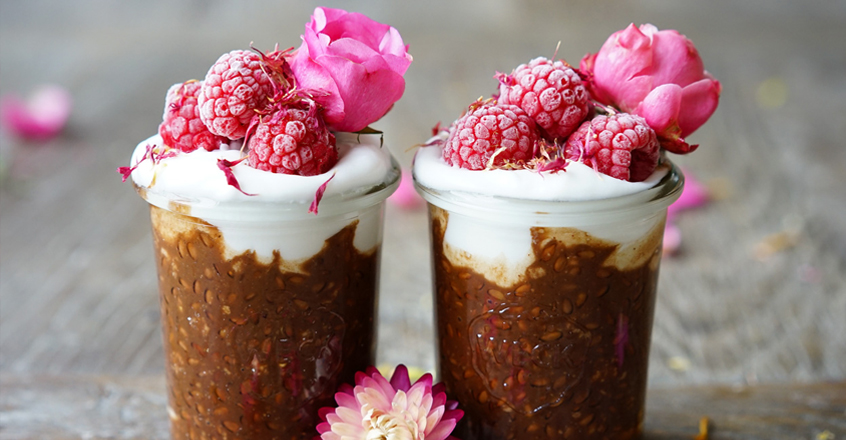 Ingredients
½ cup coconut water
½ cup water
2 tsp cacao powder
2 tsp maple syrup
1 tsp raw cane sugar
1 generous dash cinnamon
4 Tbsp flax seeds
4 Tbsp oatmeal
4 Tbsp coconut or soy yogurt
2 Tbsp raspberries
Edible flowers (optional)
Instructions
1. In a small bowl, mix cacao, maple syrup, raw cane sugar and cinnamon.
2. Bring water and coconut water to the boil and pour over cacao-spice mix. Mix well.
3. In another bowl, mix the flax seeds and oatmeal.
4. Add the hot cacao mixture immediately to the oatmeal/flax mixture and stir well.
5. Let sit for 10 minutes, stirring once in awhile.
6. Transfer to the fridge and allow to rest for another 45 minutes.
7. Layer chocolate flax seed pudding and coconut yogurt in a jar or bowl.
8. Top with raspberries and edible flowers.
100% online, learn at your own pace
Instructor led format
No prerequisites
Continuing education credits