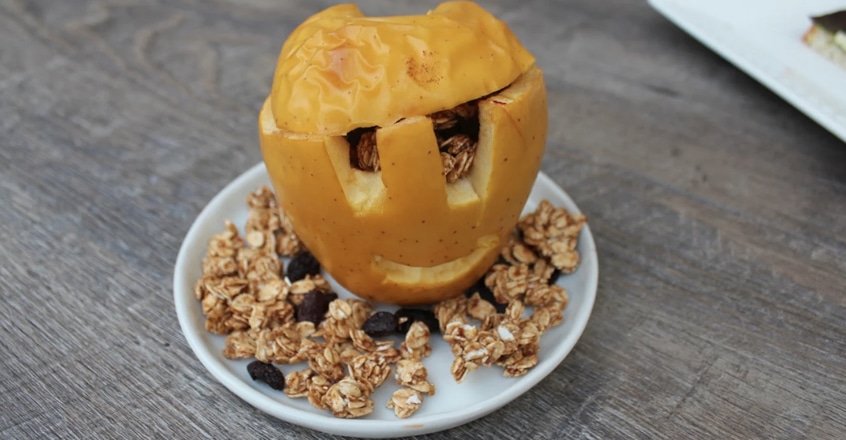 Ingredients
6 red apples
1 cup peanut butter
1 Tbsp date paste
½ tsp pumpkin pie spice
1 cup oil-free granola
Instructions
1. Preheat your oven to 350 degrees F
2. Cut the top off of each apple.
3. Scoop out the insides with a spoon or melon baller. Make sure the walls are thick.
4. Carefully, carve the face of the lantern to make the eyes and mouth.
5. Melt the peanut butter in a saucepan until soft and smooth.
6. In a bowl, combine the melted peanut butter with the date paste and pumpkin spice.
7. Fill the apples with peanut butter mix and put the apple tops back on.
8. Bake the apples on a baking sheet for 10 minutes.
9. Spoon the granola into the apples and bake for another 10 minutes.
10. Serve immediately.
Cooking Tips
1. To minimize the fat content in this recipe, replace the peanut butter with powdered peanut butter.
2. For a nut free alternative, use SunButter instead.
3. Use the apple carvings to make applesauce or "Red Beet Applesauce"
4. I recommend honey crisp or pink lady apples for this recipe.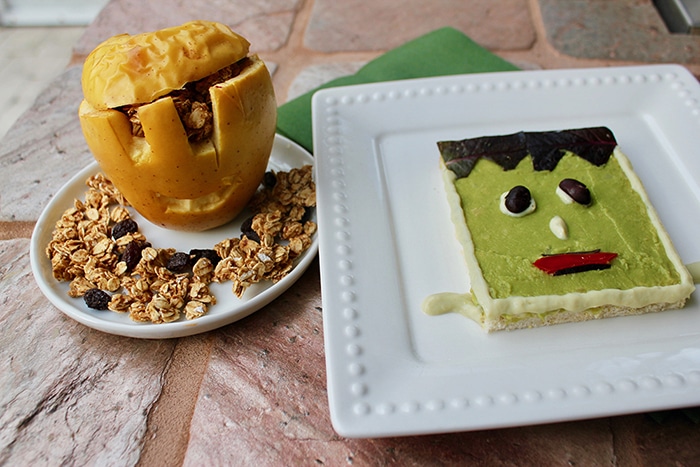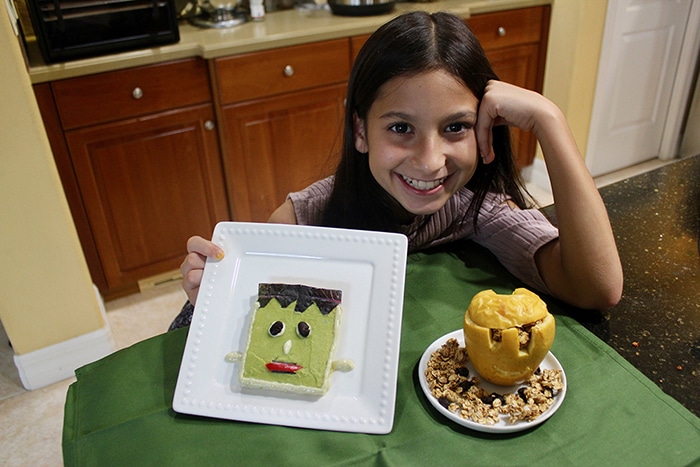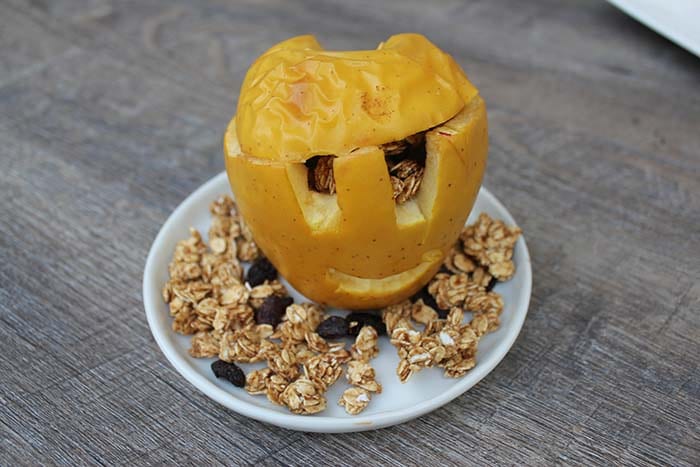 100% online, learn at your own pace
Instructor led format
No prerequisites
Continuing education credits