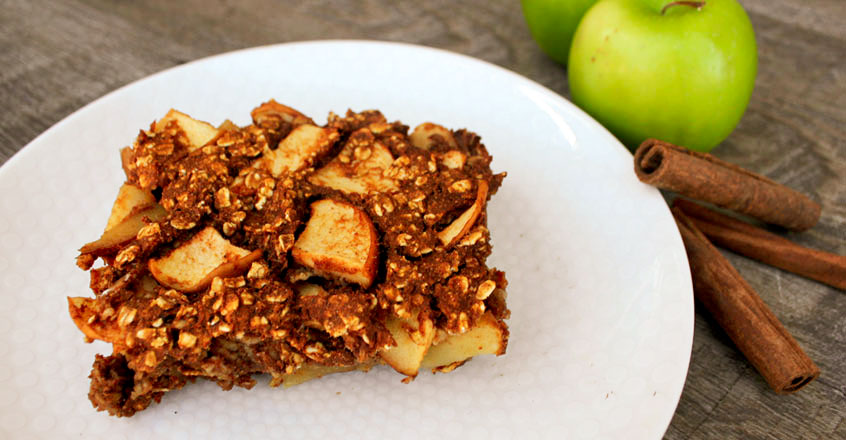 Ingredients
1 Tbsp ground flax seeds + 2 ½ Tbsp water (flax egg)
½ cup all-purpose gluten free flour (or oat flour)
1 ½ cup quick cooking oats
1 Tbsp baking powder
1 tsp baking soda
2 Tbsp pumpkin pie spice
1 Tbsp cinnamon
4 medium granny smith apples
½ cup date paste
1 cup pumpkin puree
1 tsp vanilla extract
¼ cup water (optional)
Instructions
1. Preheat the oven to 350 degrees F.
2. Mix the ground flax seeds with the water in a small bowl and set aside for 10 minutes.
3. Mix all the dry ingredients in a large bowl.
4. Thinly slice the apples and place them in a bowl.
5. Add the pumpkin puree, vanilla extract, flax egg, and date paste to the apples and mix well.
6. Combine the dry ingredients with the apples and mix well. Add water if mix is too dry.
7. Place the mixture in a 8 x 11 inch (2 qt) baking pan and bake for 30-35 minutes.
100% online, learn at your own pace
Instructor led format
No prerequisites
Continuing education credits