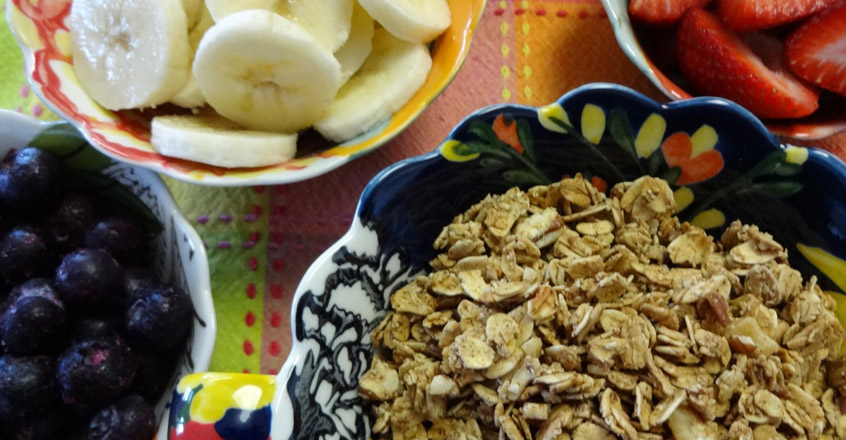 Ingredients
3 cups old-fashioned rolled oats
¼ cup raw walnuts, chopped
¼ cup raw pecans, chopped
¼ cup raw almonds, chopped
½ cup pure maple syrup
2 tsp vanilla
2 tsp cinnamon
Pinch of salt (optional)
Instructions
1. Preheat oven to 300 degrees F.
2. In a large bowl, combine all ingredients, mixing well to coat everything with maple syrup. Spread mixture on baking sheet or roasting pan.
3. Bake until golden brown, stirring occasionally, about 30 to 40 minutes. Transfer the baking sheet to a wire rack, and allow to cool completely. Store refrigerated, in an airtight jar.
100% online, learn at your own pace
Instructor led format
No prerequisites
Continuing education credits