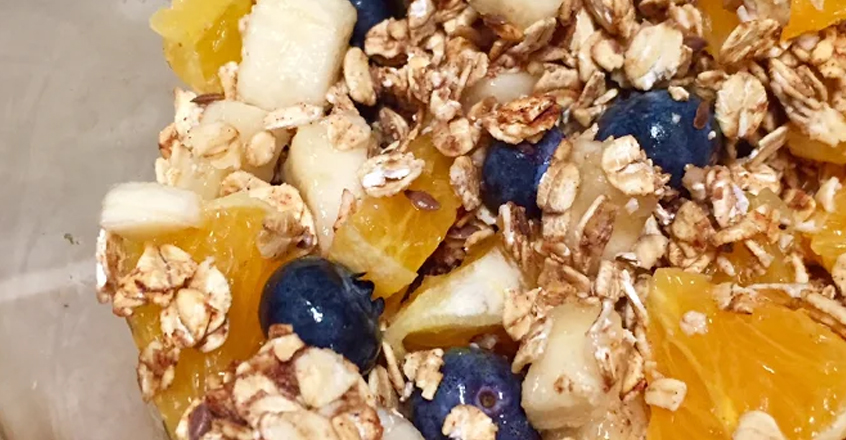 Ingredients
10 cups old-fashioned oats
4 bananas
½ cup whole flax seeds (optional)
Instructions
1. Preheat oven to 350 degrees F.
2. In a large mixing bowl, combine 10 cups old-fashioned oats and flax seeds (optional - the flax seeds give an added crunch and taste, but are not necessary).
3. Peel and blend four bananas in blender until smooth and creamy.
4. Pour banana mixture onto oat-flax blend and stir well to combine.
5. Divide the mixture between two baking sheets, put in oven and set timer for 20 minutes.
6. For extra-crunchy granola: when the timer goes off, simply turn off the oven and leave the granola inside on the baking trays for a few hours to cool down and get nice and crunchy.
7. To serve, top a bowl of the granola with your favorite fruit and plant-based milk of your choice (my favorite combo is the "orange julius" - ½ banana, ½ orange, some blueberries thrown in, and some almond milk).
8. The granola can be stored for a week or longer in an airtight container.
100% online, learn at your own pace
Instructor led format
No prerequisites
Continuing education credits