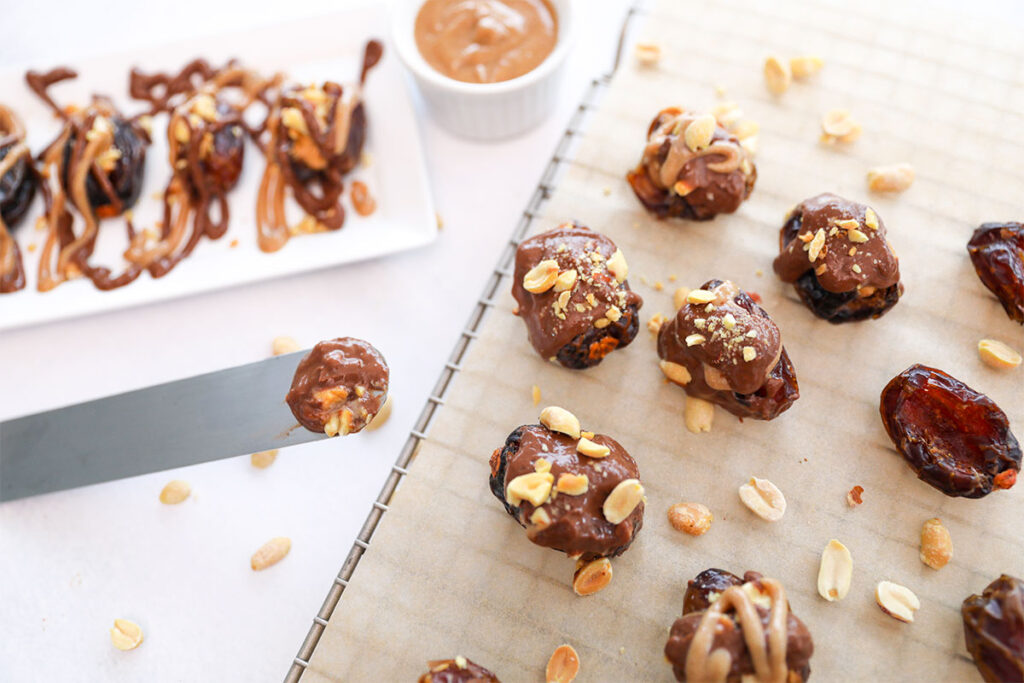 Ingredients
Plant-Based Fudge Sauce
1 ½ cups unsweetened oat milk
2 Tbsp cornstarch
¼ cup cacao powder
⅓ cup date paste
¼ tsp vanilla extract
12 pitted Medjool dates
¼ cup natural peanut butter
2 Tbsp Vegan Caramel Sauce (optional)
Chopped peanuts
Plant-Based Fudge Sauce
Instructions
1. In a small saucepan, whisk together all fudge ingredients until well combined.
2. Cook over medium heat, stirring occasionally, until thickened. Set aside.
3. Slice the dates open lengthwise and make sure the pits are removed (sometimes not all the pits are removed). Place them on a tray or plate.
4. Using a teaspoon, fill the inside of each date with peanut butter, some caramel sauce (if using), and chopped peanuts.
5. Drizzle the fudge sauce over the dates.
6. Place the stuffed dates in the freezer for at least 30 minutes. The longer they remain in the freezer, the better the consistency.
Cooking Tips
1. Freeze leftovers for an occasional treat.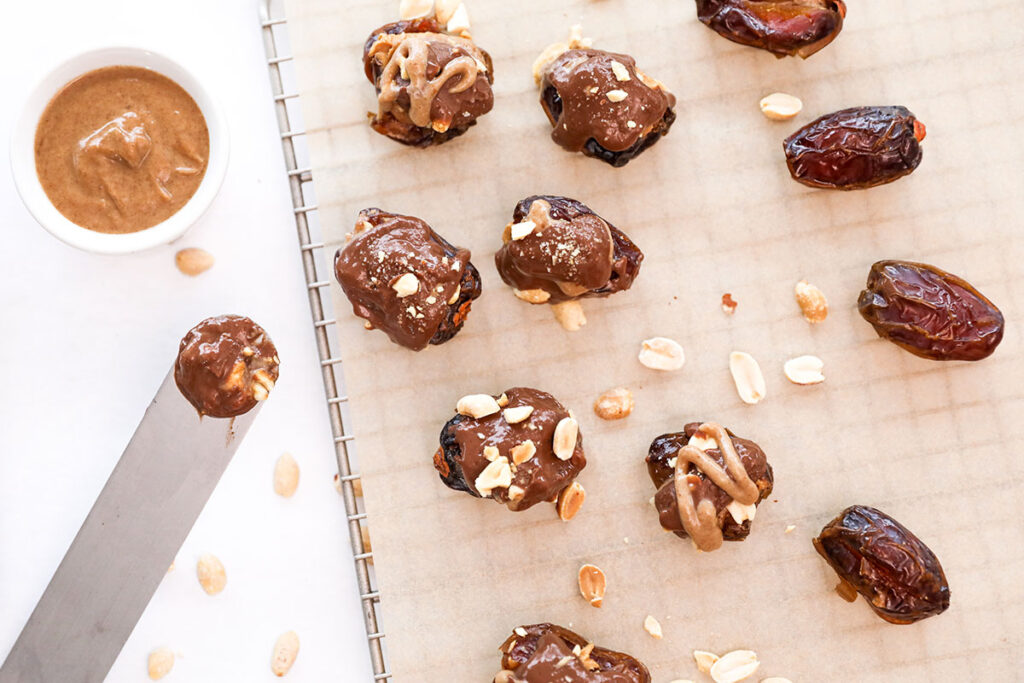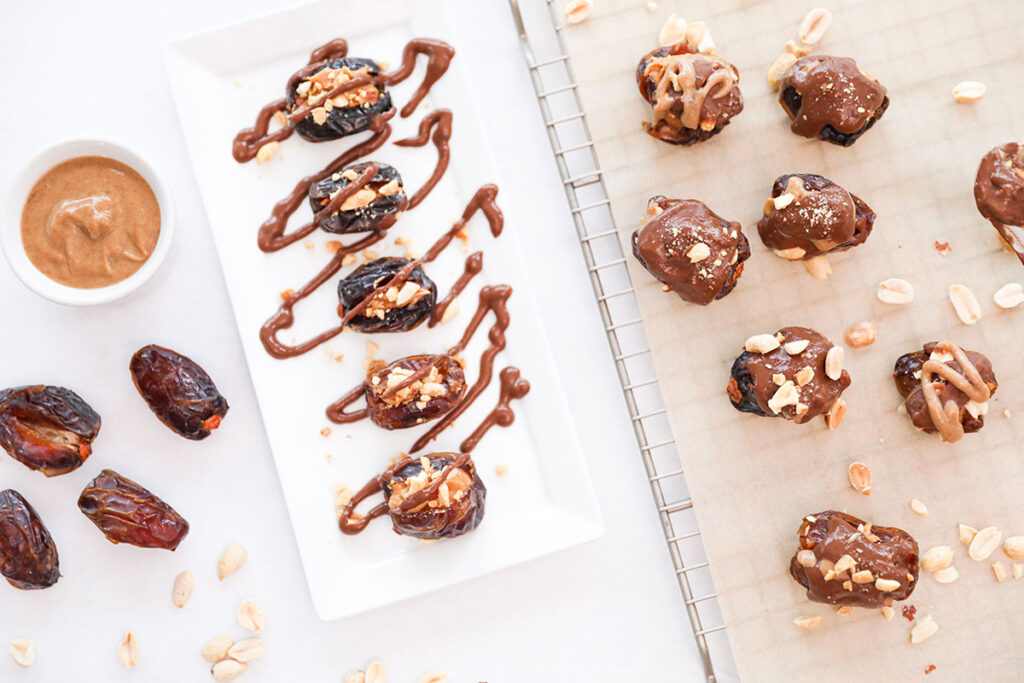 100% online, learn at your own pace
Instructor led format
No prerequisites
Continuing education credits