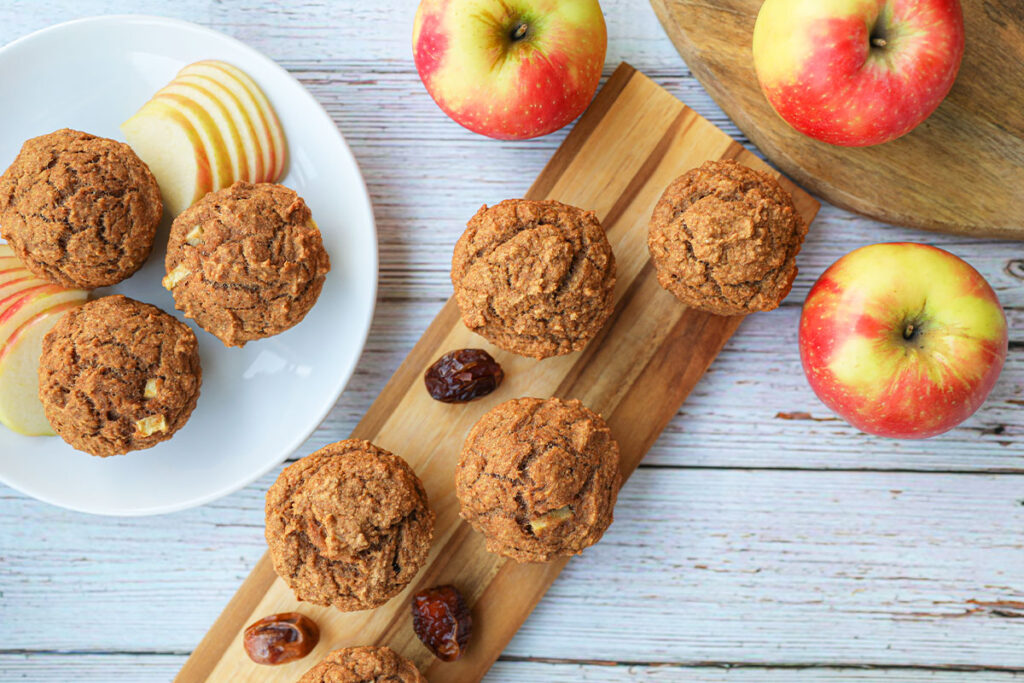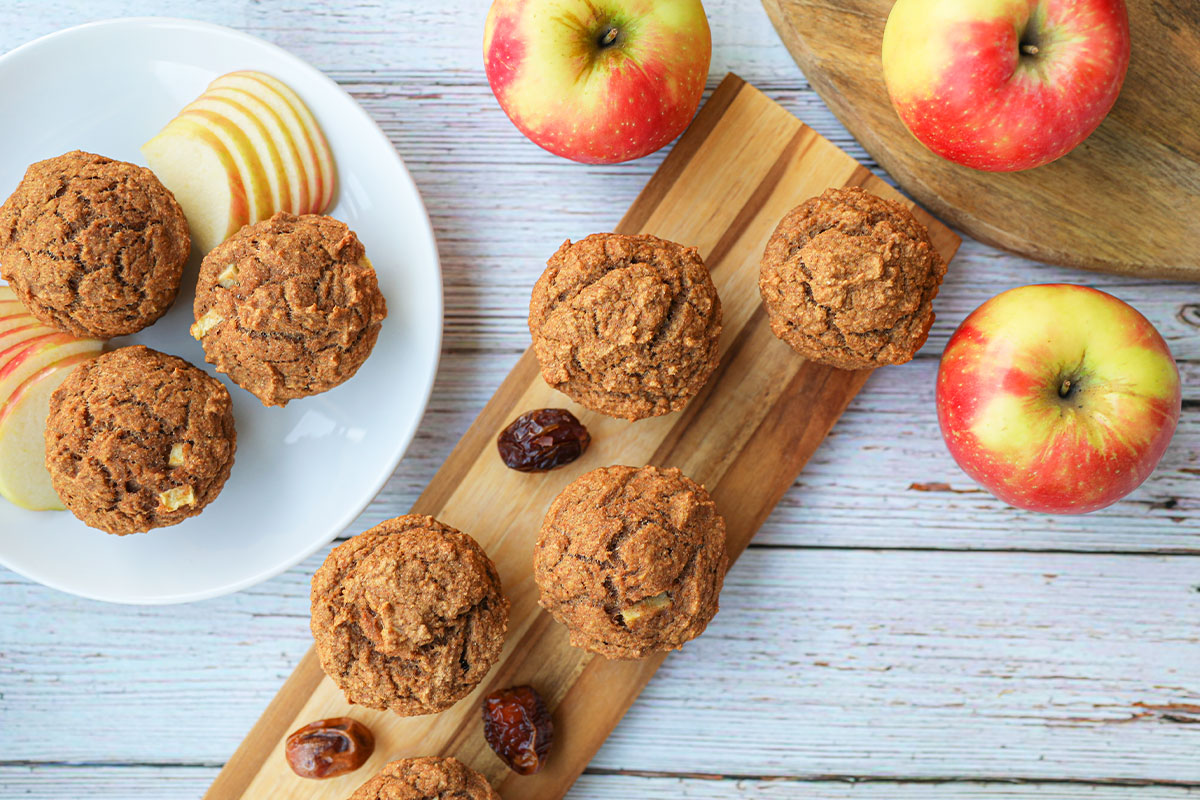 Ingredients
2 cups whole wheat flour
1 tsp baking powder
1 tsp baking soda
½ tsp salt (optional)
1 tsp cinnamon
½ tsp ground allspice
½ cup date paste (see tips)
1½ cups applesauce
½ cup water
1 tsp vanilla
1 tsp apple cider vinegar
½ cup apple, diced
½ cup raisins (optional)
Instructions
1. Preheat oven to 350 degrees F.
2. In large bowl, mix together all dry ingredients: whole wheat flour, baking powder, baking soda, salt, cinnamon, and allspice.
3. In medium bowl, whisk together apple sauce, water, vanilla, vinegar, and date paste (if using).
4. Pour well-blended wet mixture into large bowl with dry ingredients.
5. Peel and dice ½ cup apples, add to bowl, along with raisins, and mix well.
6. Spoon batter into a silicon muffin baking non-stick pan or paper muffin cups. I recommend the silicon pan because these seem to stick to paper cups after baking. Place in oven and bake for 25 minutes.
7. Remove from oven, allow to cool, and serve.
Cooking Tips
1. You can make your own date paste at home using this recipe
2. You can substitute coconut sugar for the date paste.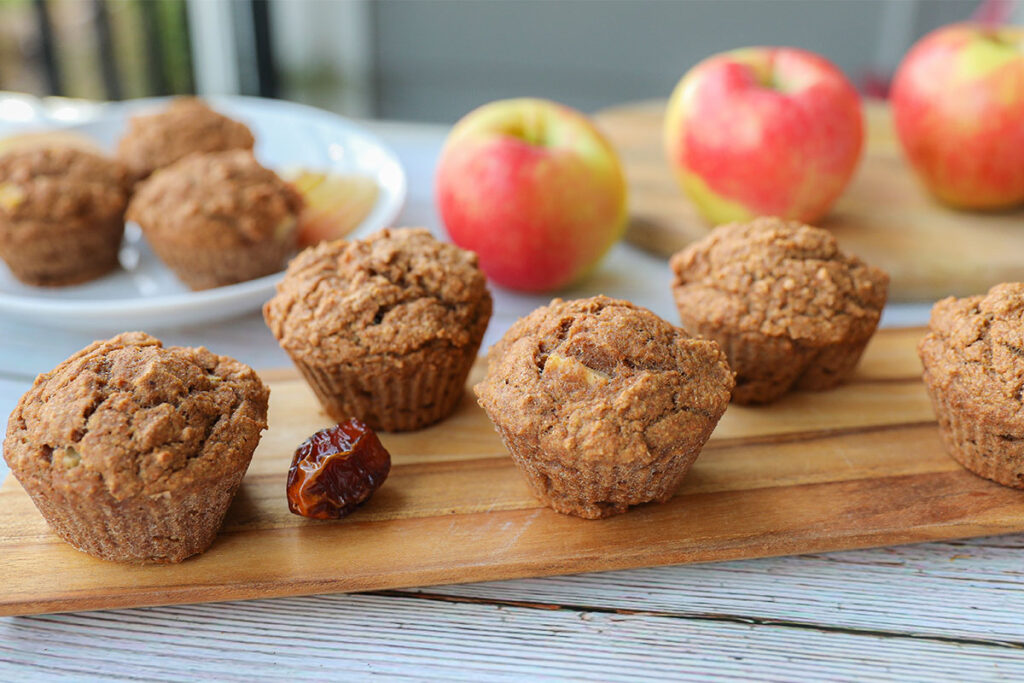 100% online, learn at your own pace
Instructor led format
No prerequisites
Continuing education credits