Amazingly Delicious Date Fruit Pie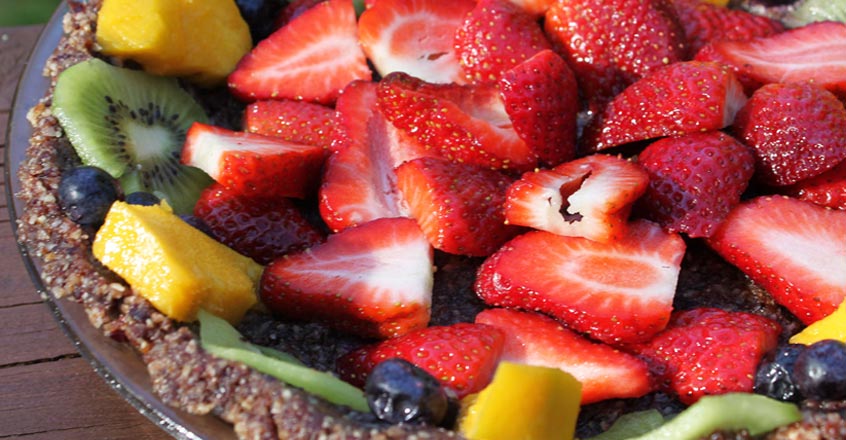 1½ cups cups walnuts (or pecans)
Sliced fresh fruit for topping
1 Blend all crust ingredients in a food processor at high speed until a paste forms.
2 Press into a pie pan and chill until ready to add fruit.
3 Arrange fruit on top of pie.
4 Cool for 1 hour before serving.
Cooking Tips
Use a variety of fresh fruit for topping (strawberries, blackberries, blueberries, raspberries, peaches, bananas, grapes, pineapple, mangoes, pomegranates, kiwis, etc.)
Copyright 2021 Center for Nutrition Studies. All rights reserved.