Superfood Chocolate Chip Cookies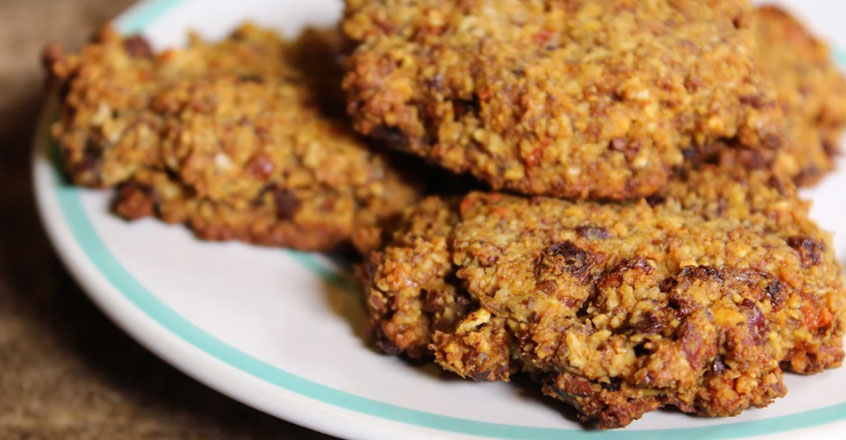 1 Put everything into a food processor and blend until well combined.
2 Place spoonfuls of the batter onto a parchment paper lined cookie sheet.
3 Press them down with another piece of parchment paper.
4 Bake at 350 degrees F for 20 min.
Copyright 2020 Center for Nutrition Studies. All rights reserved.