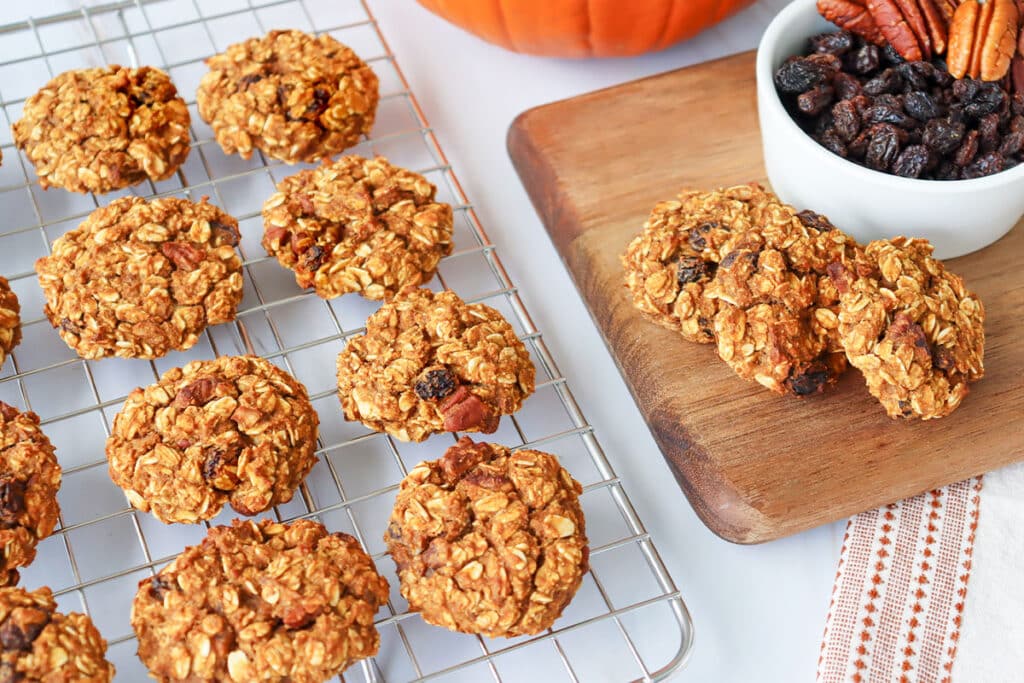 Ingredients
2 medium bananas
½ cup pumpkin purée
1 tsp maple extract
1 ½ cup rolled oats
2 Tbsp oat flour
2 tsp pumpkin pie spice
½ tsp baking powder
¼ tsp salt
½ cup currants
½ cup pecan pieces
Instructions
1. Preheat your oven to 350 degrees F.
2. For the wet mixture: In a blender or food processor, combine the bananas, pumpkin purée, and maple extract in a blender or food processor. Purée until smooth.
3. For the dry ingredients: Combine the oats with the oat flour, pumpkin pie spice mix, baking powder, and salt. Add the currants and pecan pieces. Stir to mix.
4. Add the puréed pumpkin mixture to the dry ingredients. Stir well to combine.
5. To portion and bake cookies: Line a baking sheet with parchment paper. Portion about 2 Tbsp of cookie batter per cookies. This makes about 20 cookies.
6. Place cookies in oven on 350 degrees F. Bake 15-20 minutes, turning the pan about halfway through.
7. Cookies are done when golden brown on the bottom.
8. Remove from the oven and let sit 10-15 minutes to cool.
Cooking Tips
1. Currants add a pop of sweetness to these treats. You can also use raisins, golden raisins, chopped dates, or chopped cherries.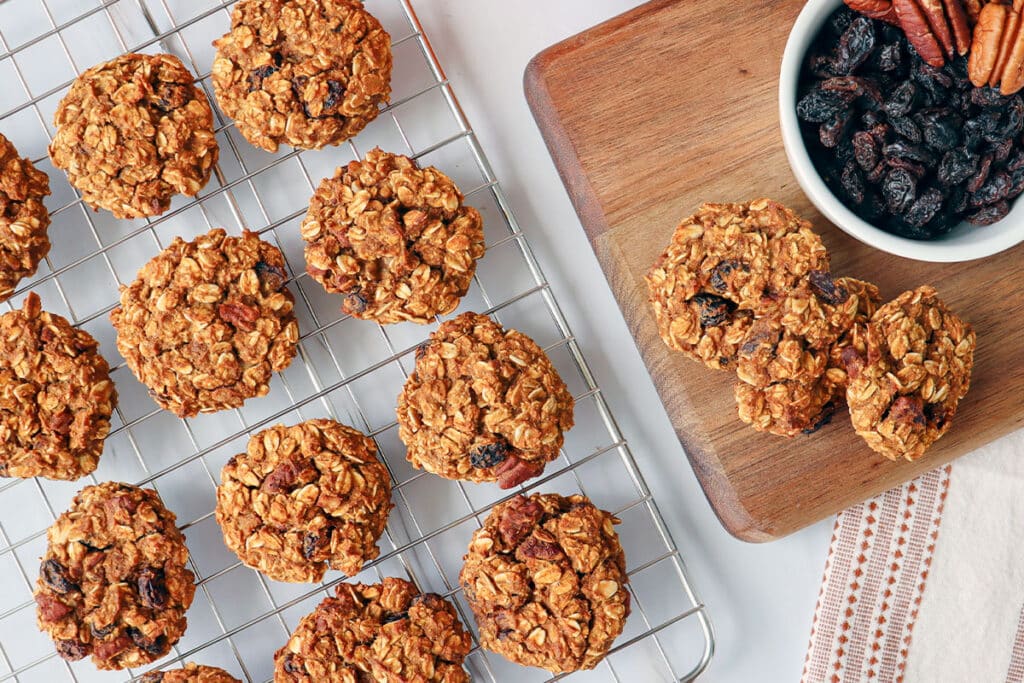 100% online, learn at your own pace
Instructor led format
No prerequisites
Continuing education credits