Vegan Chocolate Pudding Pie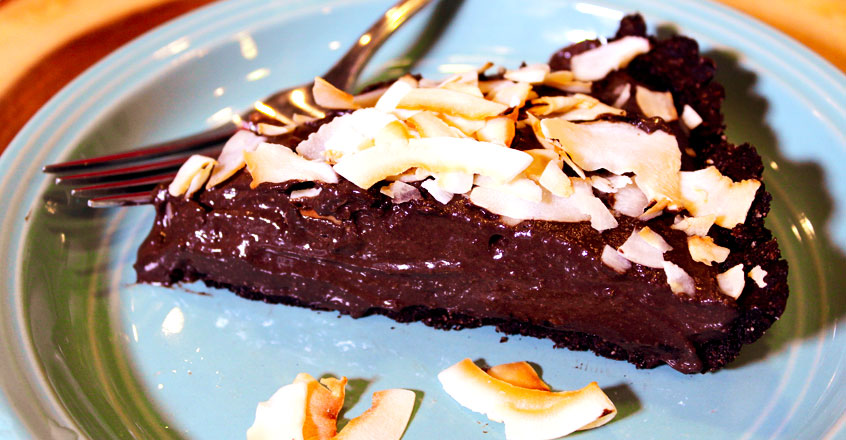 CRUST
1 ½ cups unsweetened almond meal
FILLING
1 cup raw, unsalted cashews
TOPPING
1 Mix crust ingredients in a food processor until mixture sticks together. Press into the bottom of a pie plate.
2 Blend filling ingredients in a blender until smooth.
4 Place dried coconut on a cookie sheet and bake at 350 degrees F until edges are golden brown.
5 Sprinkle on top of pie.
6 Chill pie for about 4 hours or until firm.
Copyright 2019 Center for Nutrition Studies. All rights reserved.