Beet Greens with Chickpeas & Olives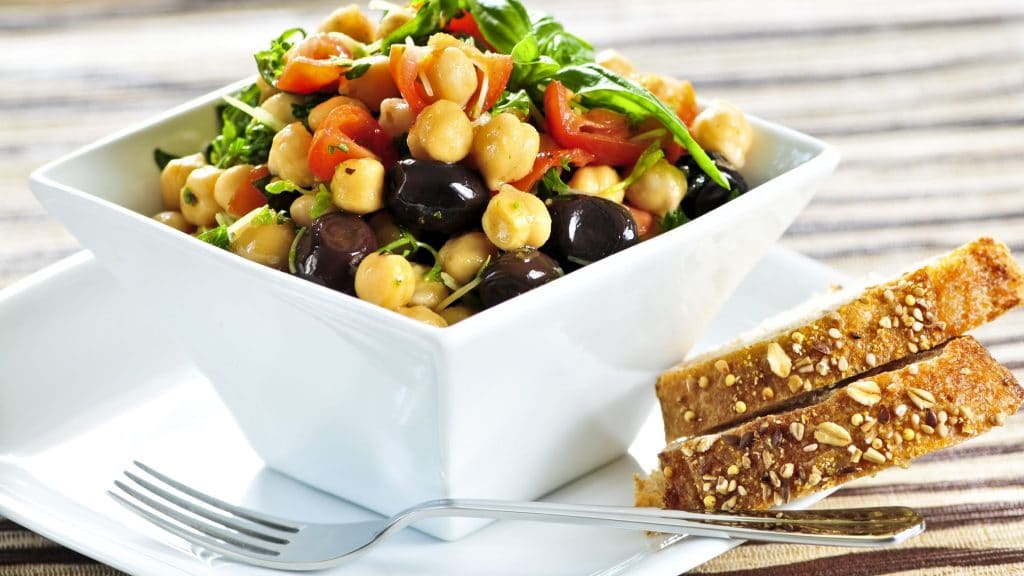 What You'll Need
---
1 medium yellow onion, diced
1 medium green bell pepper, diced
2 cups diced canned tomatoes
1 cup low-sodium vegetable broth
4 cups chopped beet greens
½ cup sliced kalamata olives
How to Make It
---
1 Place a large skillet over medium heat. Add the onion and green bell pepper to the skillet and sauté for 7 to 8 minutes, until the onions start to brown and turn translucent. Add water 1 to 2 tablespoons at a time to keep the vegetables from sticking to the pan.
2 Add the garlic, cumin, coriander, and crushed red chiles to the pan. Cook another minute to toast the spices.
3 Add the tomatoes and cook for 8-10 minutes.
4 Add the chickpeas, vegetable broth, beet greens, and kalamata olives. Reduce the heat to low and simmer for 5 minutes.
5 Season with sea salt to taste.
Copyright 2022 Center for Nutrition Studies. All rights reserved.