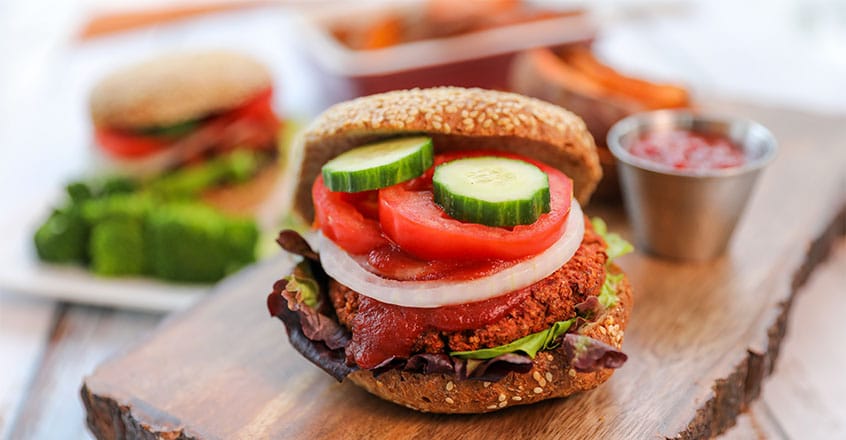 Ingredients
4 flax eggs (4 tablespoons ground flaxseed + 10 tablespoons water)
2 cups cooked brown rice
2 cups soy curls
2 tsp onion powder
1 tsp garlic powder
½ tsp chili powder
4 garlic cloves, crushed
1 Tbsp smoked paprika
1 Tbsp nutritional yeast
2 Tbsp low-sodium tamari
2 Tbsp grated roasted beets
¾ tsp sea salt or to taste
black pepper to taste
¼ cup whole grain breadcrumbs
Instructions
1. Preheat oven to 425 degrees F.
2. In a small bowl, combine ground flaxseed with water and whisk. Let it sit for 5 minutes.
3. In a medium bowl, soak the soy curls in warm water for 10 minutes. Drain and set aside.
4. In a food processor, pulse all the ingredients except the breadcrumbs a few times. Do not overprocess.
5. In a medium bowl, mix the processed ingredients with the breadcrumbs and stir well.
6. Shape mixture into patties and place them on a baking sheet lined with parchment paper. Let them rest for 10 minutes.
7. Bake patties for 20 minutes, flip, and bake for 10 more minutes.
Cooking Tips
1. Soy Curls can be purchased directly from the manufacturer at www.butlerfoods.com or at other online stores such as Amazon.
2. You can try using crumbled tempeh or tofu instead of the soy curls, but the texture will not be the same.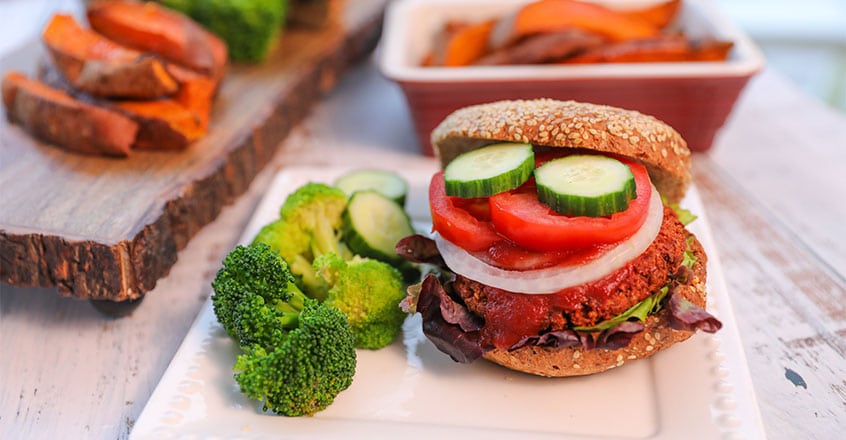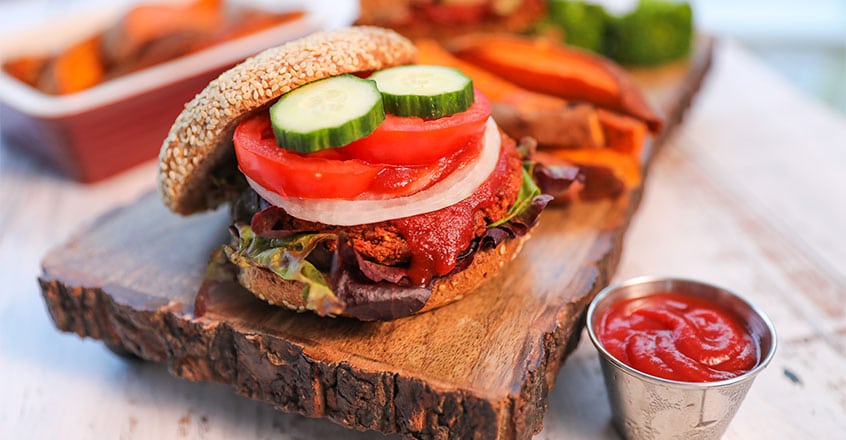 100% online, learn at your own pace
Instructor led format
No prerequisites
Continuing education credits