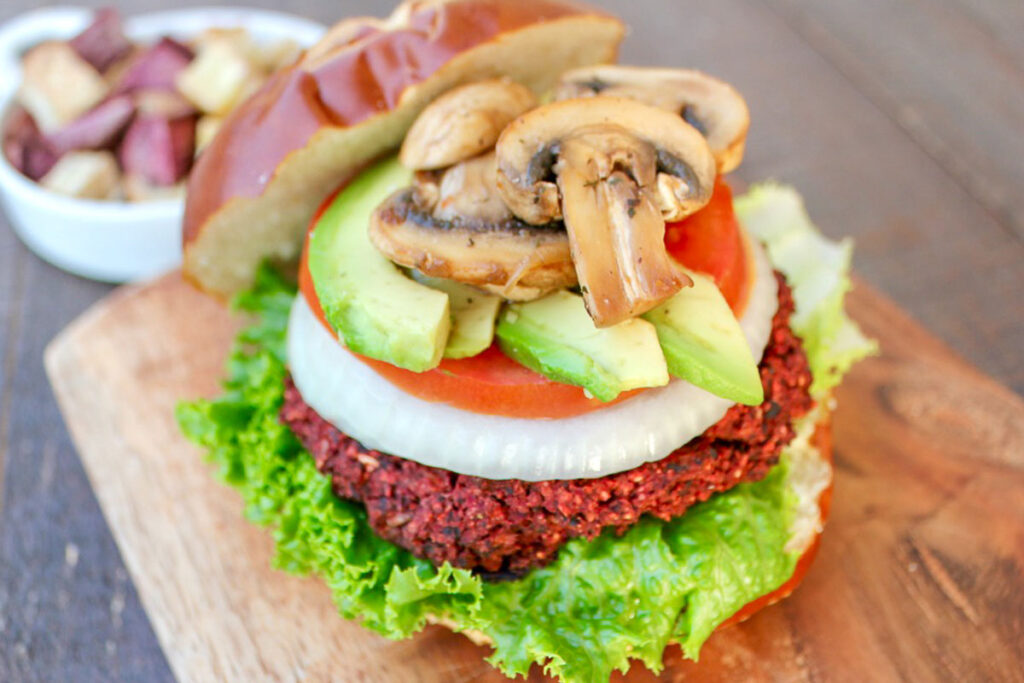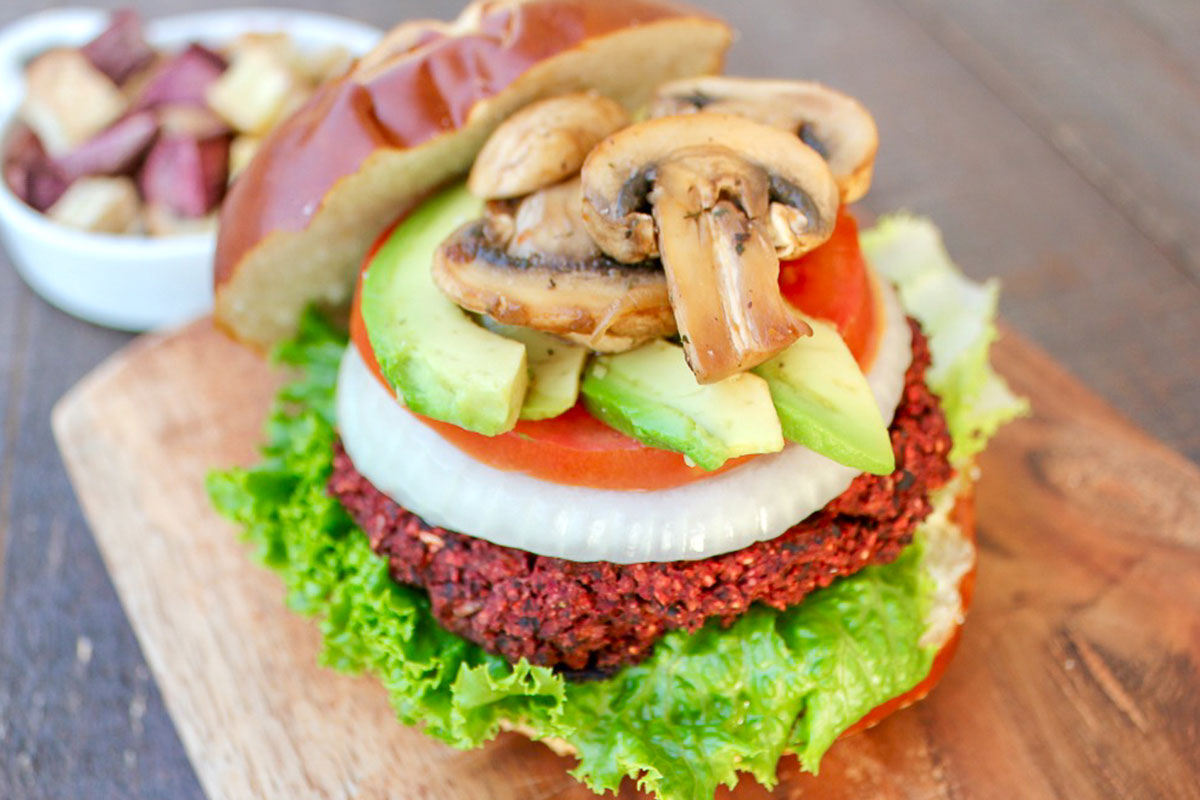 Ingredients
¾ cup onion, finely diced
3 garlic cloves, crushed
1 ½ Tbsp flax seeds, ground + 3 Tbsp water
1 cup rolled oats
½ cup cooked brown rice
¼ cup whole grain breadcrumbs
2 cups black beans, cooked and drained
1 ½ cups raw beets, grated
¼ cup raw carrot, grated
¼ cup BBQ sauce
2 Tbsp aquafaba
1 tsp smoked paprika
Salt and pepper, to taste
Instructions
1. Preheat oven to 400 degrees F.
2. Sauté onion in a saucepan over medium heat and cook, stirring for approximately 5 minutes until slightly softened. Remove from heat and set aside.
3. Into a large bowl, combine flax seeds with water and let stand for 10 minutes.
4. Grind the oats into a coarse flour in a food processor. Add the rest of the ingredients to the processor and pulse until a stiff ball forms, being careful not to purée the beans.
5. Using damp hands, form mixture into 8 patties approximately 1-inch thick and 3 to 4 inches wide. Place patties on a baking sheet lined with parchment paper.
6. Bake for 30 minutes, flipping burgers after 15 minutes.
7. Serve warm on buns or lavash with your favorite toppings.
100% online, learn at your own pace
Instructor led format
No prerequisites
Continuing education credits