Easy Black Bean Quinoa Burgers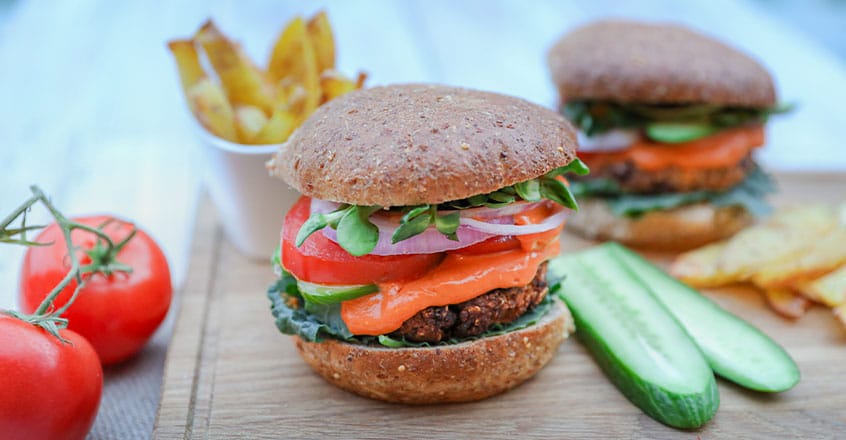 What You'll Need
---
3 cups cooked black beans
½ tsp liquid smoke or smoked paprika
Extra BBQ sauce to top burgers
How to Make It
---
1 Preheat oven to 400 degrees F.
2 Partially mash the black beans.
3 Add the rest of the ingredients and mix well.
4 Form the mixture into burger patties.
5 Place on a baking pan lined with parchment paper and bake for 15 minutes.
6 Flip the burgers and coat with a layer of BBQ sauce.
7 Bake for another 10-15 minutes.
Cooking Tips
Serve on a whole grain bun, wrap, or a bed of greens.
We enjoy this burger with baked sweet potato wedges, baked fries, corn on the cob, or steamed vegetables.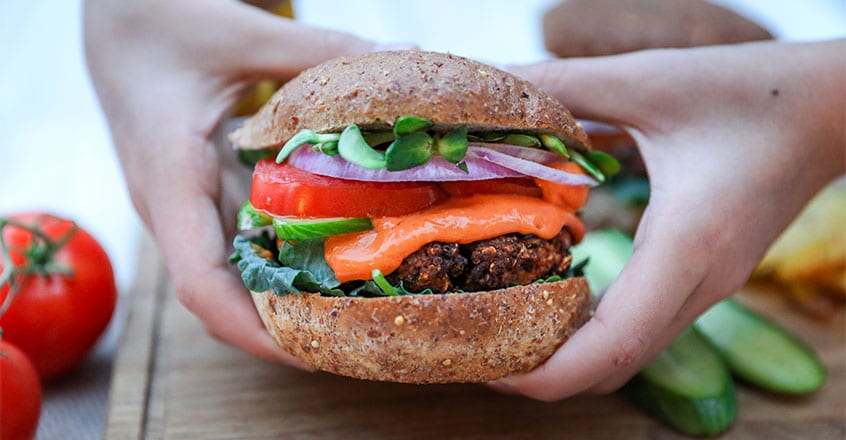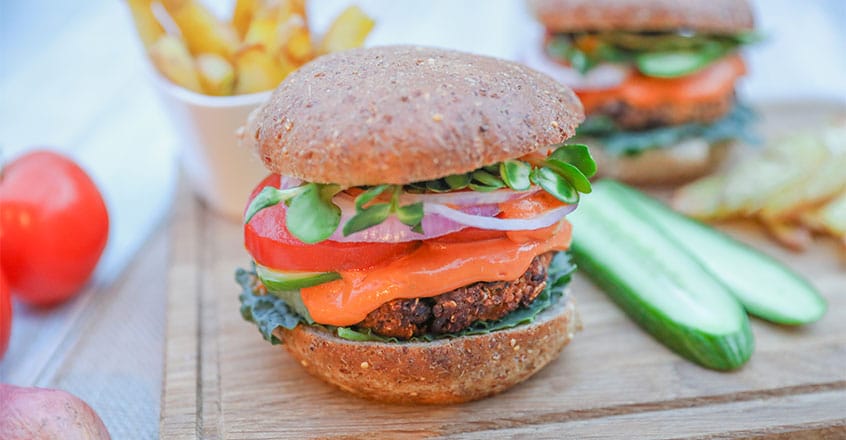 Copyright 2022 Center for Nutrition Studies. All rights reserved.