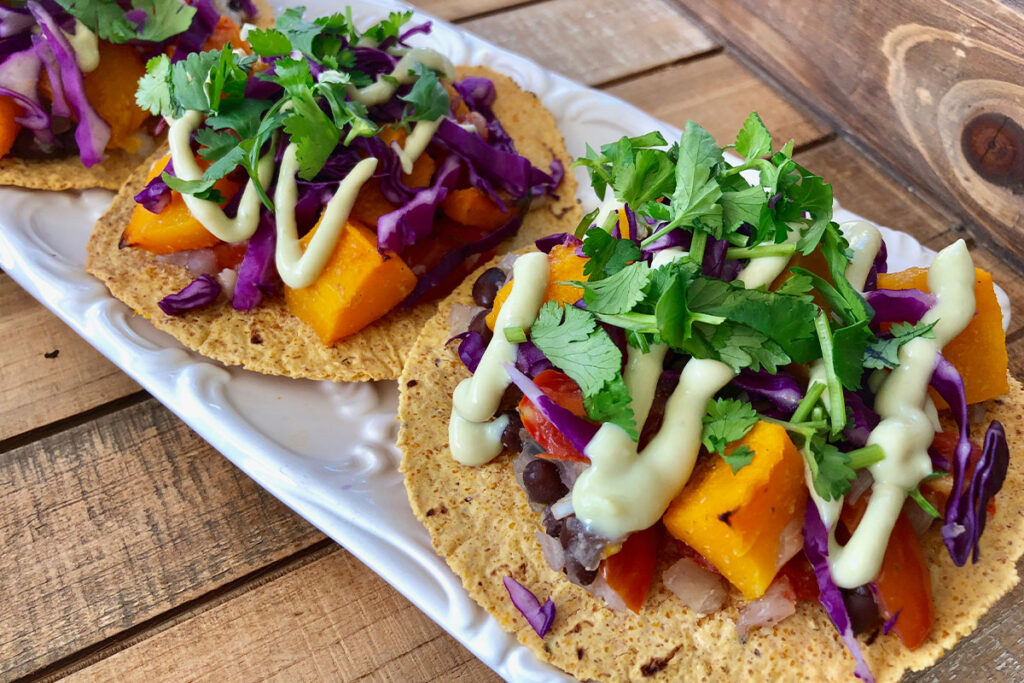 Ingredients
6 corn or whole grain tortillas
4 cups butternut squash cut in cubes
¼ cup freshly squeezed orange juice
½ tsp garlic powder
1 cup onion, diced
½ cup bell pepper, diced
3 garlic cloves, crushed
2 cups cooked black beans
½ cup red cabbage, shredded
¼ cup cilantro, chopped
¼ cup salsa
¼ cup Mexicrema dressing or guacamole
Sea salt & pepper, to taste
Instructions
1. Preheat oven to 400 degrees F.
2. Place the butternut squash in a bowl and add the orange juice, garlic powder, and salt & pepper to taste. Mix well.
3. Place the squash mixture in a pan lined with parchment paper and roast for 25 minutes or until squash is tender and slightly brown.
4. While the squash is in the oven, saute the onions and peppers in a skillet for 5 minutes.
5. Add the garlic and beans to the sauteed onions and peppers, stir and cook for 2 minutes.
6. Bake the corn tortillas in the oven for 10 minutes or until crisp but not burned.
7. Arrange the tortillas on a plate. Add salsa, the sauteed vegetable bean mixture and the roasted butternut squash. Top with red cabbage, cilantro, and Mexicrema dressing or guacamole.
Cooking Tips
1. Add jalapeños or chiles to make spicy tostadas.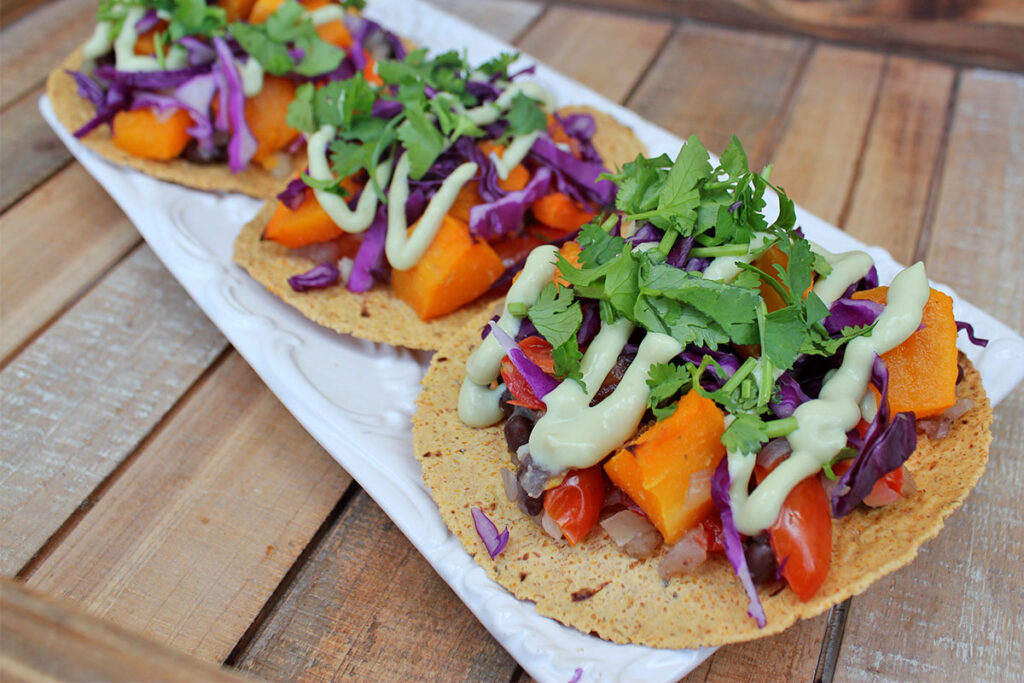 100% online, learn at your own pace
Instructor led format
No prerequisites
Continuing education credits