What You'll Need
---
1 15 oz can of chick peas, rinsed and drained
2 cloves of garlic, minced
1 tsp cilantro, chopped for garnish
How to Make It
---
1 Heat water in a non-stick pan (medium heat) and add: whole cumin seeds, onions and garlic. Sauté until golden brown.
2 Add tomatoes to mixture and sauté until it starts to form a gravy.
3 Add chick peas along with all remaining ingredients: cumin powder, coriander, turmeric, chili powder, salt, and tomato paste.
4 Mix well, over low-medium heat, cover and let simmer for 15 minutes.
5 Garnish with fresh chopped cilantro.
6 Can be served with: Brown Rice, Tortillas or Indian breads (Naan/Roti/Chapati)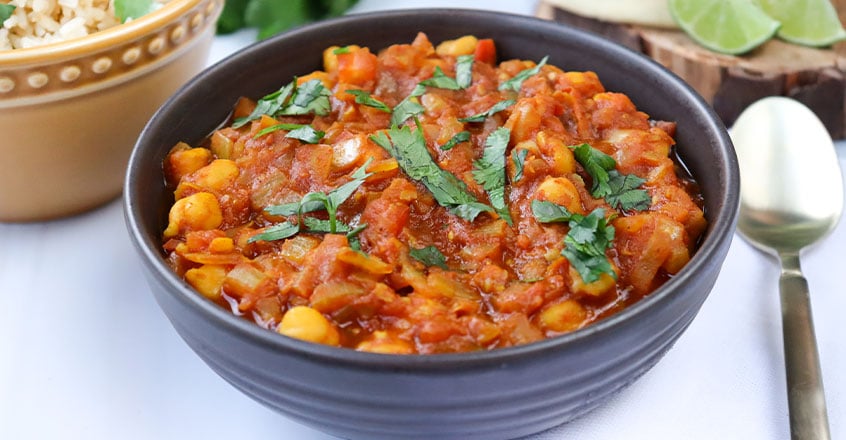 Copyright 2022 Center for Nutrition Studies. All rights reserved.