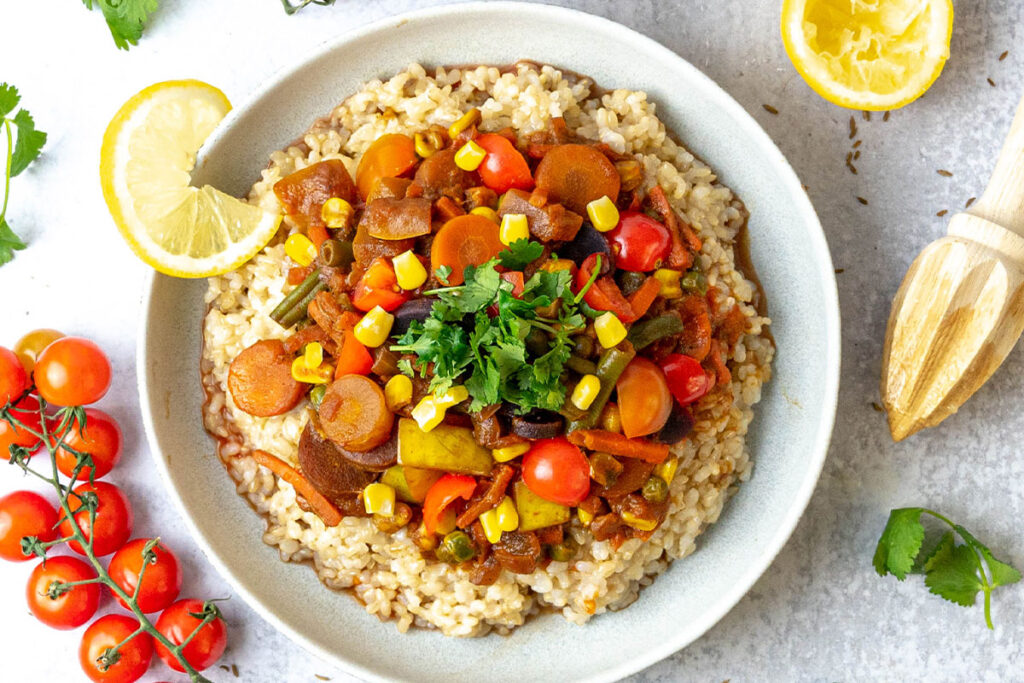 Ingredients
1½ cups chopped onion
2 Tbsp vegetable stock
2 Tbsp minced garlic
2 Tbsp minced fresh ginger
1 tsp ground turmeric
1 tsp ground coriander
1 tsp ground cumin
½ tsp garam masala
2 cups diced tomatoes
2 Tbsp tomato paste
¼ tsp cayenne pepper
4 cups chopped vegetables (carrots, green beans, peas, summer squash, potatoes etc.)
1 13.5-ounce can lite coconut milk
½ tsp fresh lemon juice
4 cups cooked brown rice for serving
Sea salt to taste
Instructions
1. In a large skillet, sauté onion over medium heat with vegetable stock, stirring frequently, until onion becomes translucent. Stir in garlic, ginger, turmeric, coriander, cumin, and garam masala. Cook for 2 minutes.
2. Stir in diced tomatoes, tomato paste, salt, and cayenne pepper, and cook for 3–4 minutes. Stir in vegetables, coconut milk, and lemon juice. Cover and cook for 10–12 minutes on low heat.
3. Serve on top of rice.
100% online, learn at your own pace
Instructor led format
No prerequisites
Continuing education credits