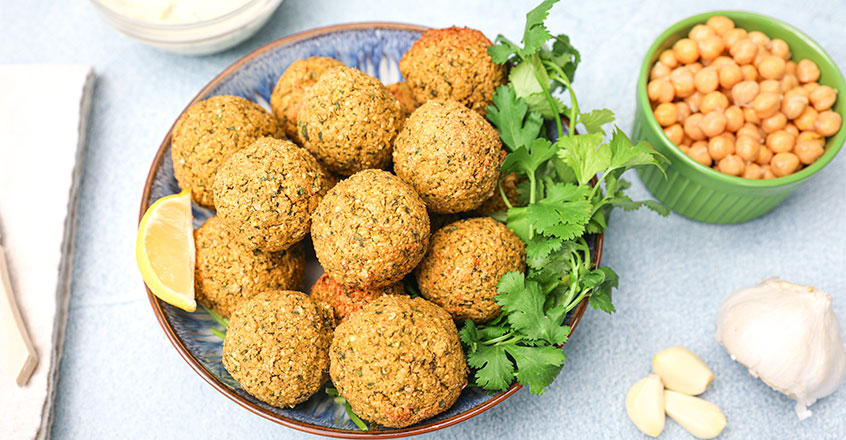 Ingredients
1 cup dry chickpeas, soaked in water overnight or 2 cups cooked chickpeas
1 handful of fresh cilantro
1 handful of fresh parsley
¼ onion
3 garlic cloves
2 tsp cumin powder
Pinch of paprika
Juice of 1 ½ lemons
¾ tsp of sea salt or to taste
Black pepper to taste
½ cup sorghum flour
Instructions
1. Preheat oven to 400 degrees F.
2. Drain the chickpeas.
3. Place all ingredients, except the flour, in a food processor.
4. Pulse a few times until you get a smooth mixture with some small pieces of herbs remaining. Do not puree.
5. Transfer to a bowl and add the flour. Knead well, and form into balls or patties.
6. Place the falafels on a baking sheet lined with parchment paper and bake for 20-25 minutes.
Cooking Tips
1. You can use oat, buckwheat or brown rice flour instead of sorghum flour.
2. Serve with plant-based Tzatziki sauce.
3. You can cook in an air fryer for 15 minutes.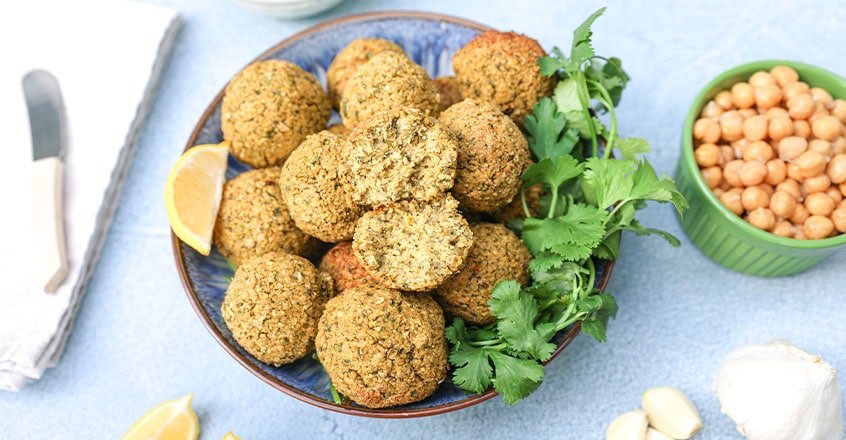 100% online, learn at your own pace
Instructor led format
No prerequisites
Continuing education credits