Portobello Fajita Stir Fry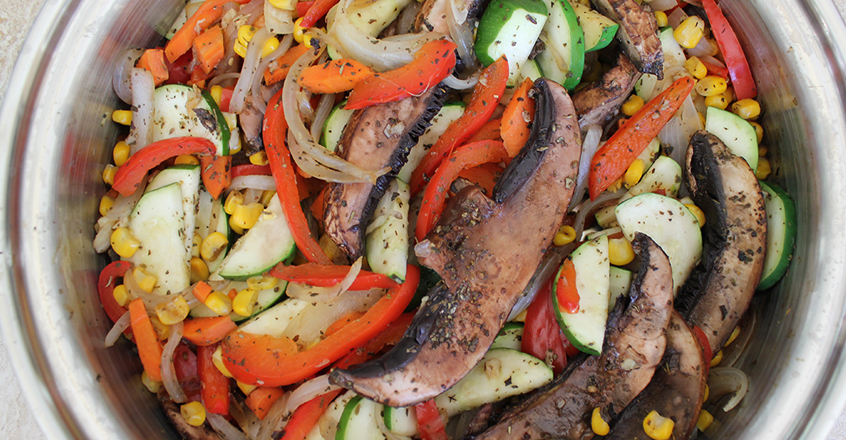 4 portobello or 4 cups baby bella mushrooms, sliced
½ onion sliced into half moons
1 cup bell peppers cut into strips
1 zucchini sliced into half moons
1 tsp liquid smoke or smoked paprika
½ cup corn (fresh or frozen)
Vegetable broth for sautéing
Cabbage and sprouts (optional)
Corn or whole grain tortillas
FAJITA SEASONING
½ tsp ground black pepper
1 Sauté onions in vegetable broth for 3 minutes.
2 Add the rest of the vegetables (except the zucchini), season with liquid smoke or smoked paprika and fajita seasoning and sauté for 5 minutes.
3 Add the zucchini and cook for 3 minutes. Serve on a corn tortilla or whole grain tortilla and top with cabbage and sprouts.
Cooking Tips
Serve these fajitas over a bed of greens, Mexican rice, and guacamole to make a delicious fajita bowl.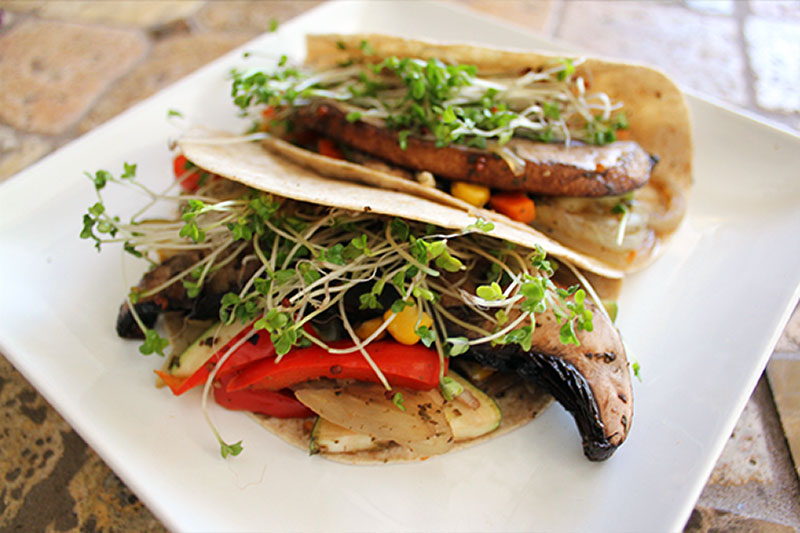 Copyright 2019 Center for Nutrition Studies. All rights reserved.