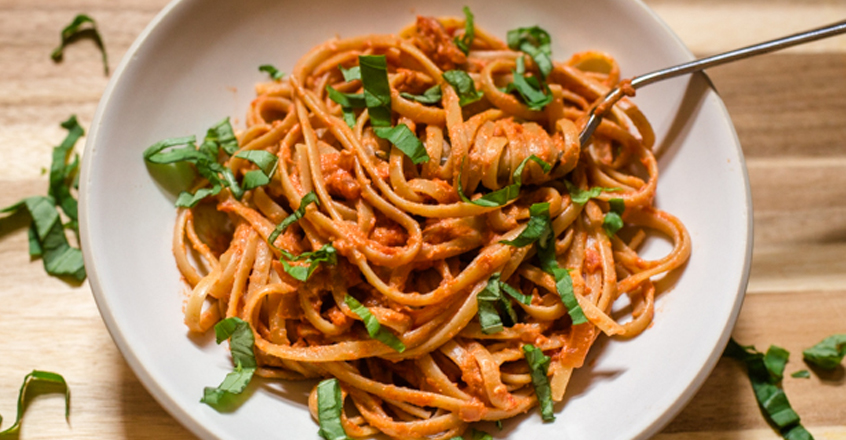 Ingredients
1 large sweet onion, diced
1 shallot, diced
1 cup dry white wine
1 28 oz can diced or crushed tomatoes
1 small can tomato paste (6 oz)
Salt, to taste (optional)
½ tsp black pepper
¾ cup raw cashews
2 cups low sodium vegetable broth
1 cup fresh basil leaves, minced
Instructions
1. Heat a large pot over high heat. Add the onion, and steam sauté until the onion becomes translucent. Add the shallot to the hot pan, and deglaze the pan with the white wine. Continue to sauté the vegetables, until golden and caramelized. Once again, sprinkle a little bit of water as needed to prevent sticking to the pan.
2. Mix in the tomatoes and tomato paste. Season with salt and pepper. Bring mixture to a boil, combining thoroughly, then reduce to simmer, and allow to cook, covered, for about eight minutes. Use an immersion blender to process the sauce to desired texture (slightly smooth, yet still a little chunky).
3. Meanwhile, place the cashews and the broth in a high powered blender. Process for a minute or so, until very smooth. Stir the cashew cream into the pot of simmering tomato sauce. Combine well, and continue simmering covered for about six minutes or until the sauce has thickened slightly.
4. Stir in fresh basil, and serve immediately over hot whole wheat pasta.
Cooking Tips
1. You may use non-alcoholic wine or additional vegetable broth in place of the white wine.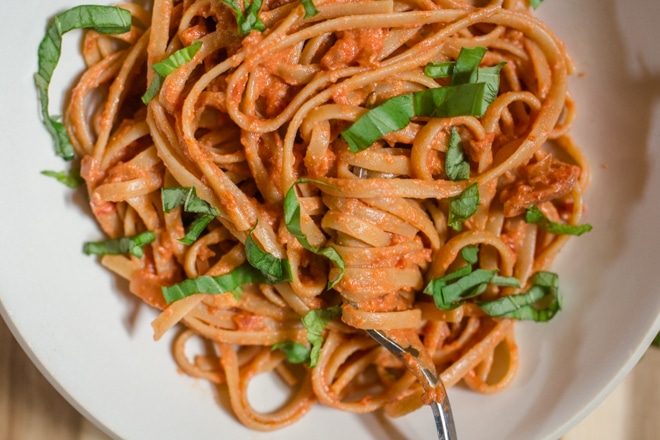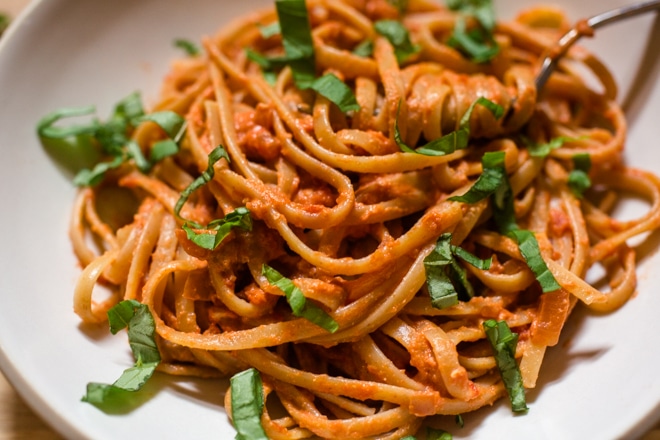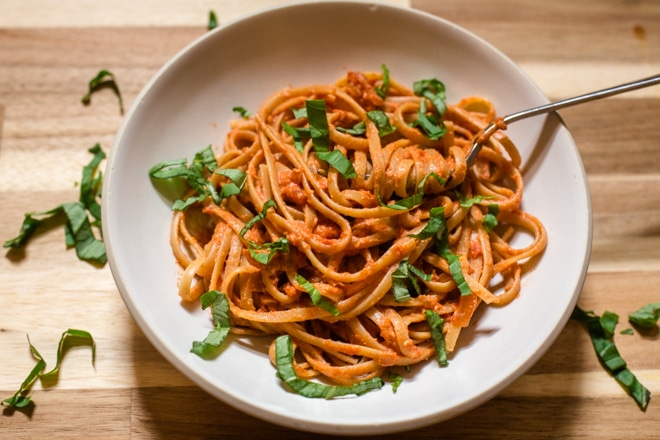 100% online, learn at your own pace
Instructor led format
No prerequisites
Continuing education credits