Ingredients
¼ cup low-sodium vegetable broth, divided
1 onion, diced
4 garlic cloves, minced
1 medium green bell pepper, diced
½ cup diced butternut squash
1 cup water
3 Tbsp tomato paste
3 cups cooked pinto beans
½ cup chopped cilantro
½ Tbsp dried Mexican oregano
Sea salt to taste
For the Salad
2 cups sliced lettuce
2 cups sliced cabbage
¾ cup sliced cucumber
¾ cup sliced cooked beets
1 tomato, sliced
1 large avocado, sliced
Balsamic rice vinegar and seasoned rice vinegar to taste
¼ tsp salt
Instructions
1. Heat 2 tablespoons vegetable broth in a large stock pot and sauté the onion and garlic over medium-high heat until soft. Add green pepper, squash and 2 more tablespoons vegetable broth. Cook for 2 minutes, stirring.
2. Add water, tomato paste, beans, cilantro and oregano. Bring to a simmer and cook, uncovered, for 15 minutes. If needed, add an additional ½ cup water. Season with salt.
3. While the beans are cooking, make the salad. In a large mixing bowl, combine all ingredients.
4. Serve beans over rice and top with salad.
Cooking Tips
1. Black or red beans can be substituted for the pinto beans.
2. To save time, you can use frozen butternut squash.
3. What really makes this dish is the salad served on top. The crunchy freshness of the vegetables and the tanginess of the dressing make for a perfect combination.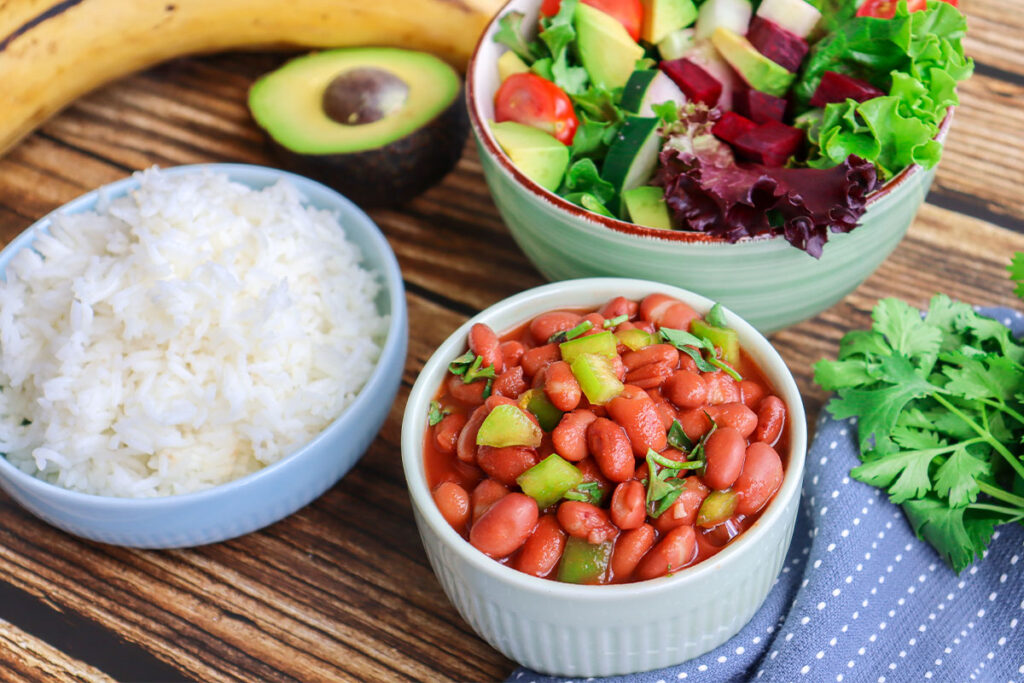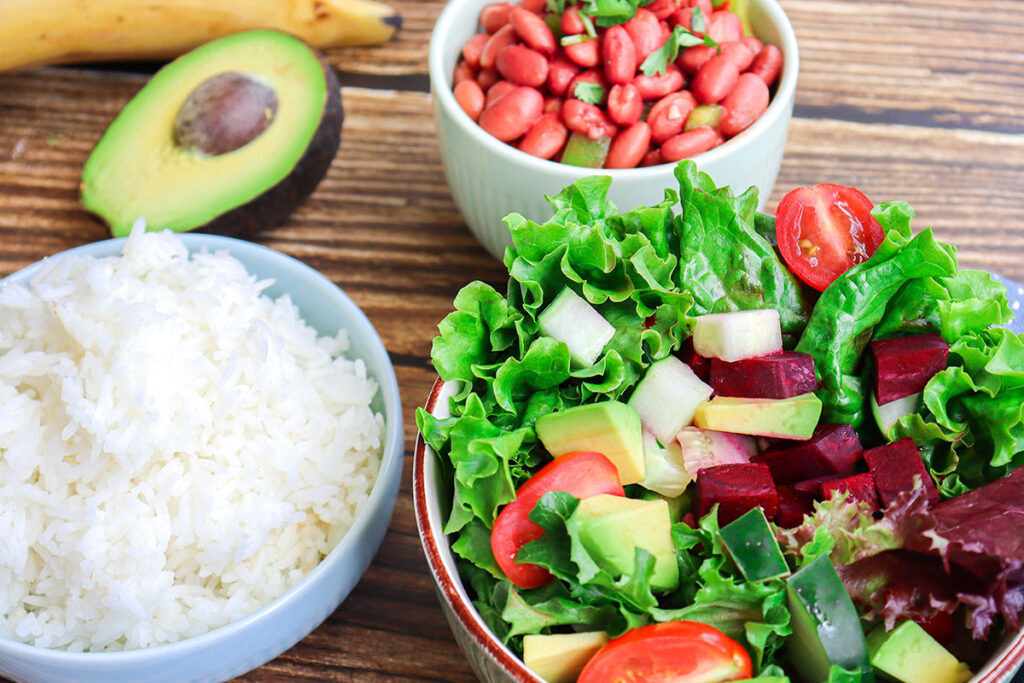 100% online, learn at your own pace
Instructor led format
No prerequisites
Continuing education credits