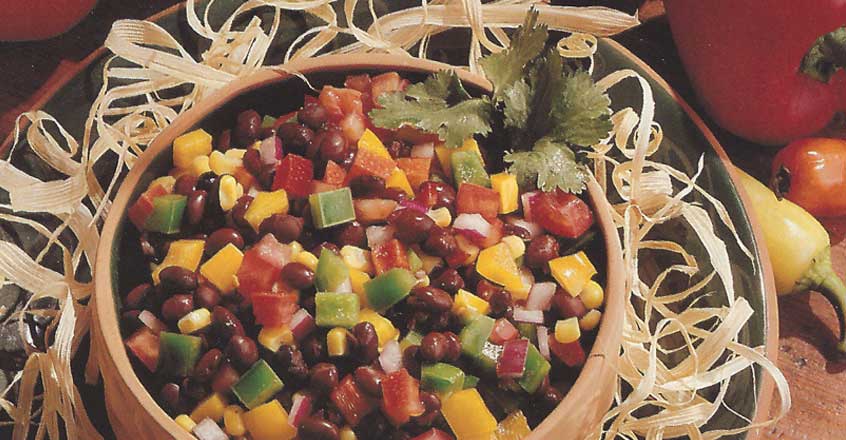 2 15 oz cans of black beans
½ cup finely chopped red onion
1 red or yellow bell pepper, diced
2 cups frozen corn, thawed
¾ chopped fresh cilantro (optional)
½ tsp crushed red pepper flakes, or a pinch of cayenne
1 Drain and rinse the beans and place them in a large salad bowl.
2 Add the onion, peppers, tomatoes, corn, and cilantro.
3 In a small bowl combine vinegar, garlic, lemon or lime juice, and seasonings and pour over salad.
Copyright 2020 Center for Nutrition Studies. All rights reserved.