Gallo Pinto (Costa Rican Rice and Beans)
What You'll Need
---
2 cups cooked black beans, drained
1 red bell pepper, chopped
2 Tbsp bean water or vegetable broth
Cilantro to taste, chopped
How to Make It
---
1 In a medium saucepan, sauté the onion and bell pepper over medium heat for 3 to 4 minutes.
2 Add the rice, beans, garlic, and bean water and sauté for 5 minutes.
3 Season with salt and pepper to taste.
4 Add cilantro and mix well before serving
Cooking Tips
Cook the rice the previous day for better results.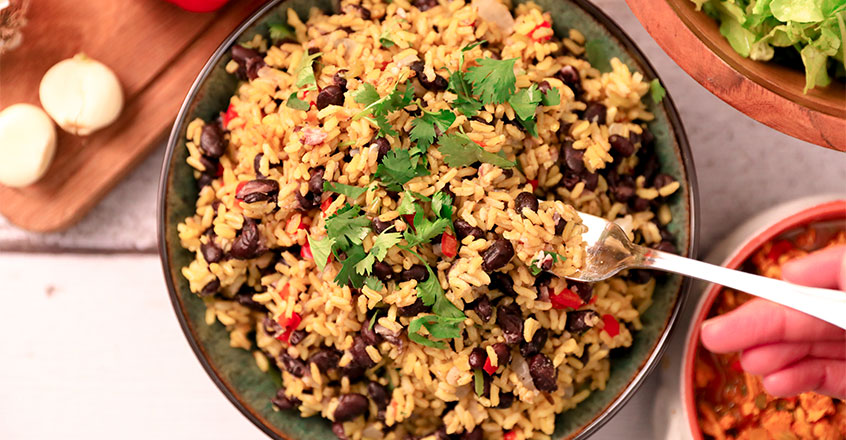 Copyright 2022 Center for Nutrition Studies. All rights reserved.