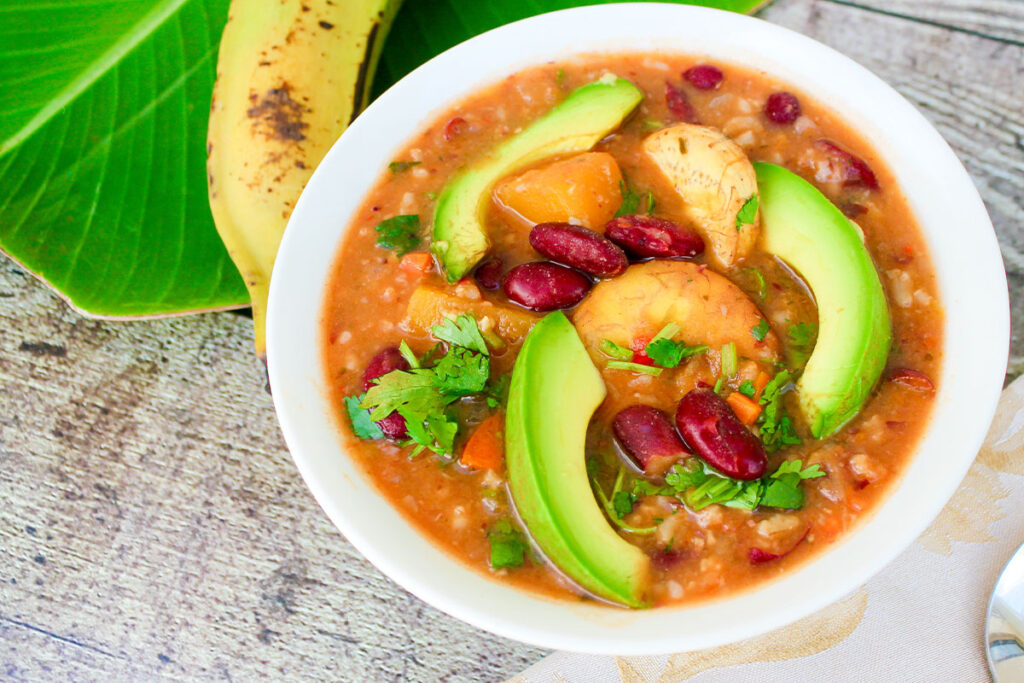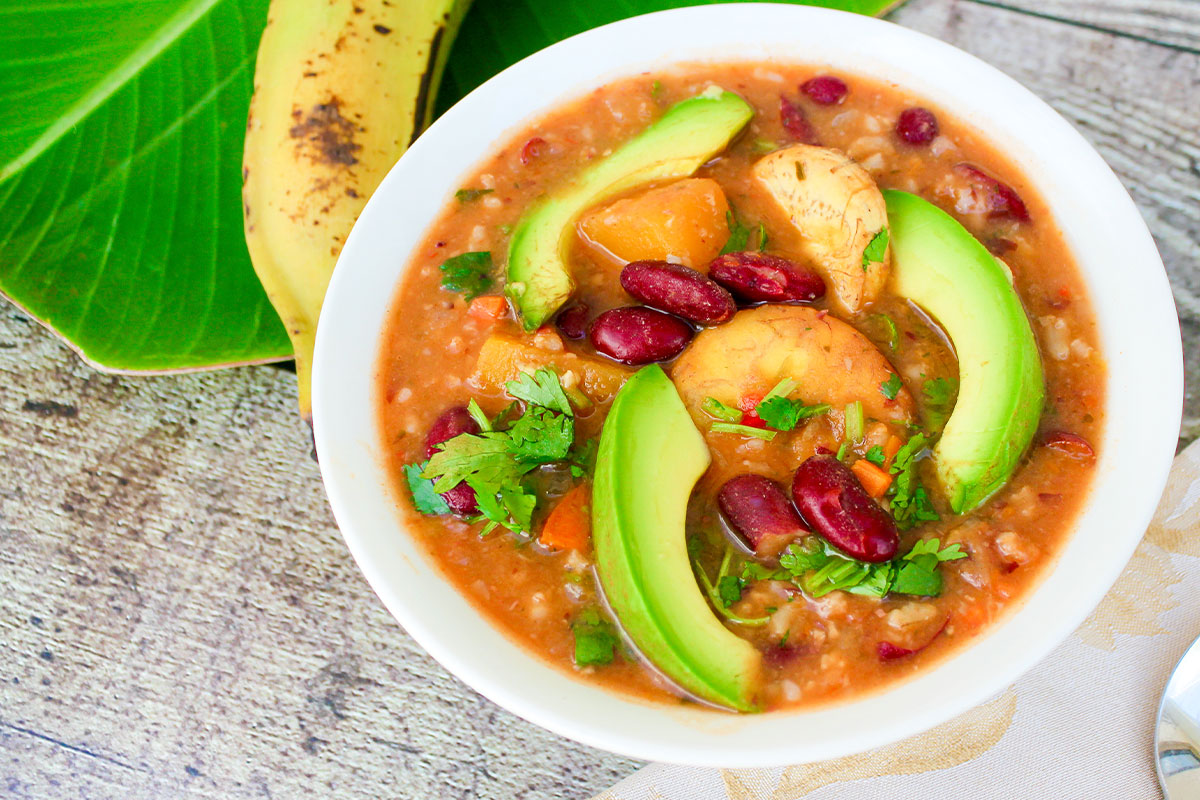 Ingredients
¼ cup medium onion, diced
¼ cup red bell peppers, diced
1 carrot, diced
1 Tbsp tomato paste
1 green plantain, shredded
1 Tbsp fresh or dried oregano
6 garlic cloves, crushed
2 culantro leaves, diced (optional)
¼ cup parboiled brown rice
6 cups low sodium vegetable broth
¼ cup cabbage, diced
2 cups red beans, cooked
2 cups calabaza or butternut squash, diced
Salt and pepper to taste
Toppings
cilantro to taste, diced
Avocado slices
Instructions
1. In a medium saucepan, sauté the onions, peppers, carrots, and culantro (if using) in the tomato paste for 3-4 minutes. Add a little vegetable broth if the vegetables start to stick to the pan.
2. Add rice, plantain, and the vegetable broth and cook for 15 minutes or until the rice is cooked.
3. Add the calabaza or butternut squash, beans, garlic, and cabbage and cook for 10 minutes or until thickened and the squash is tender.
4. If the asopao is too thick, add a little bit more vegetable broth.
5. Serve topped with fresh cilantro and avocado.
Cooking Tips
1. You can substitute the red beans with any other bean or pigeon peas (gandules).
2. If using regular brown rice, increase the amount of vegetable broth by one cup and cook for a total of 30 minutes before adding the rest of the ingredients.
100% online, learn at your own pace
Instructor led format
No prerequisites
Continuing education credits