One-Pot Lentil Bolognese Pasta
What You'll Need
---
½ white onion, thinly sliced
1 cup halved cherry tomatoes
4-6 garlic cloves, minced
¾ cup lentils, soaked in hot water for 10 minutes
16 oz canned whole tomatoes
1 cup packed, fresh basil leaves
1 Tbsp sun-dried tomatoes, chopped
Pinch of red pepper flakes
12 oz whole grain spaghetti, or pasta of your choice
1 Tbsp fresh oregano, finely chopped (or 2 tsp dried)
How to Make It
---
1 Add all ingredients into a large pot.
2 Stir frequently while bringing to a simmer over medium-high heat (to ensure pasta doesn't stick together).
3 Cover and cook for 10-12 minutes or until noodles are al dente.
4 Season with salt, if desired.
5 Serve with torn fresh basil leaves, a sprinkle of red pepper flakes, and freshly ground black pepper.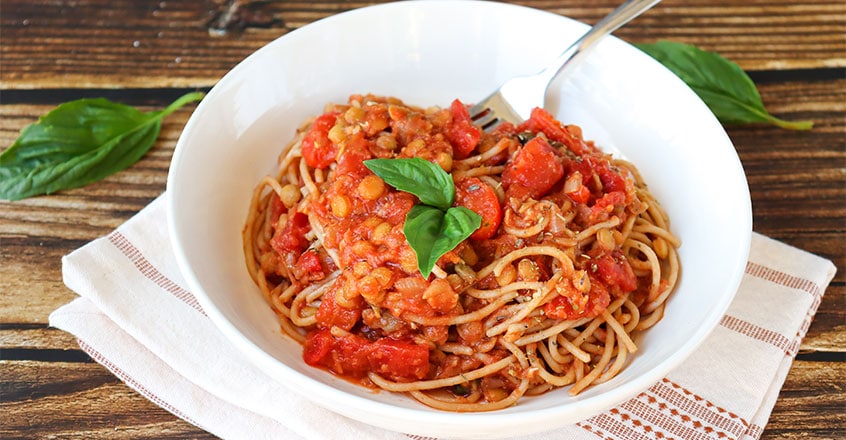 Copyright 2022 Center for Nutrition Studies. All rights reserved.