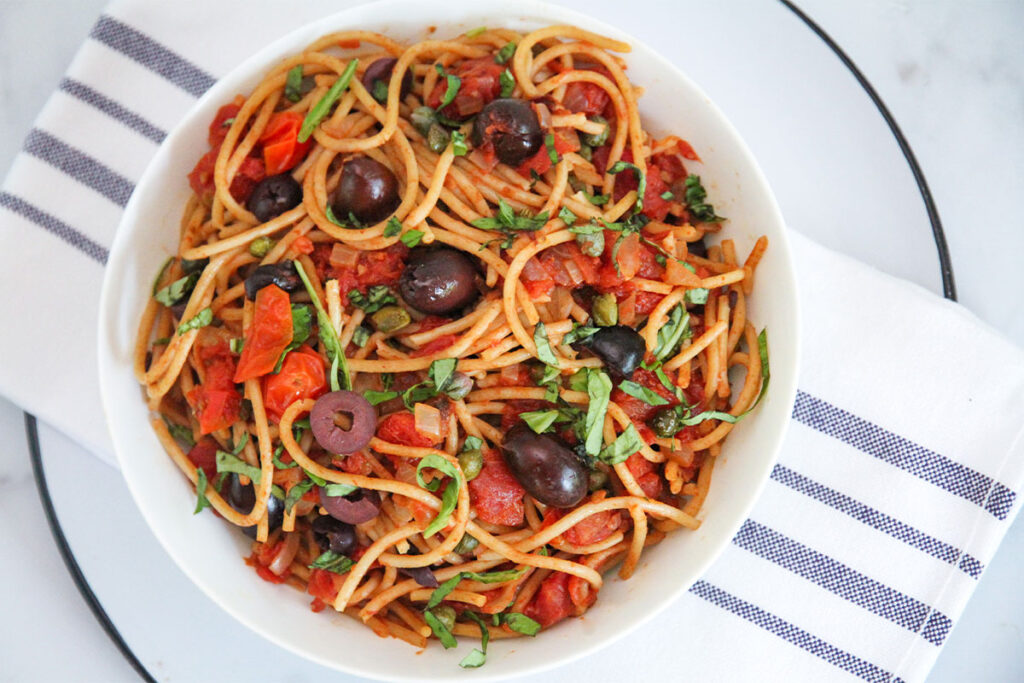 Ingredients
12 oz whole grain spaghetti, cooked
1 medium onion, diced
2 Tbsp dry white wine or low-sodium vegetable broth
1 (14-oz) can crushed tomatoes
2 tsp Italian herbs
4 garlic cloves, crushed
1 Tbsp balsamic vinegar
2 Tbsp capers
¼ cup Kalamata olives
½ cup grape tomatoes, halved
Salt and pepper to taste
2 Tbsp chopped fresh basil
1 nori sheet, chopped (optional)
Instructions
1. In a heated pan, sauté the onions for 3–4 minutes.
2. Stir in the white wine or vegetable broth, crushed tomatoes, Italian herbs, garlic, balsamic vinegar, capers, and olives and cook for 2 minutes.
3. Add the grape tomatoes and cook for 5 minutes.
4. Add the cooked pasta to the sauce and mix well.
5. Add seasonings and serve with basil and nori (if using).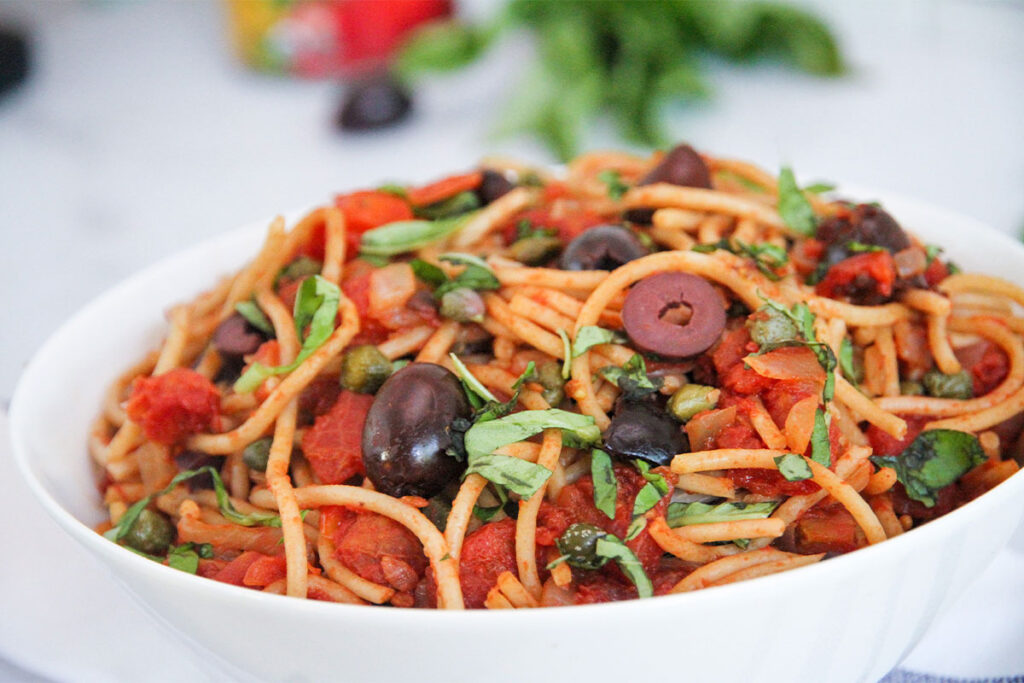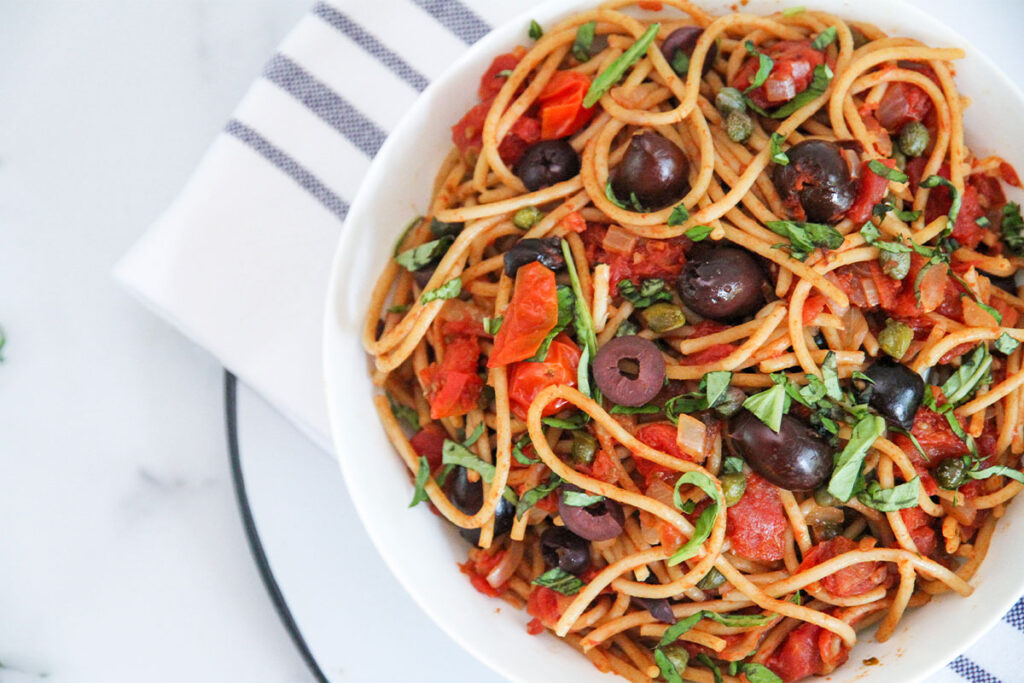 100% online, learn at your own pace
Instructor led format
No prerequisites
Continuing education credits