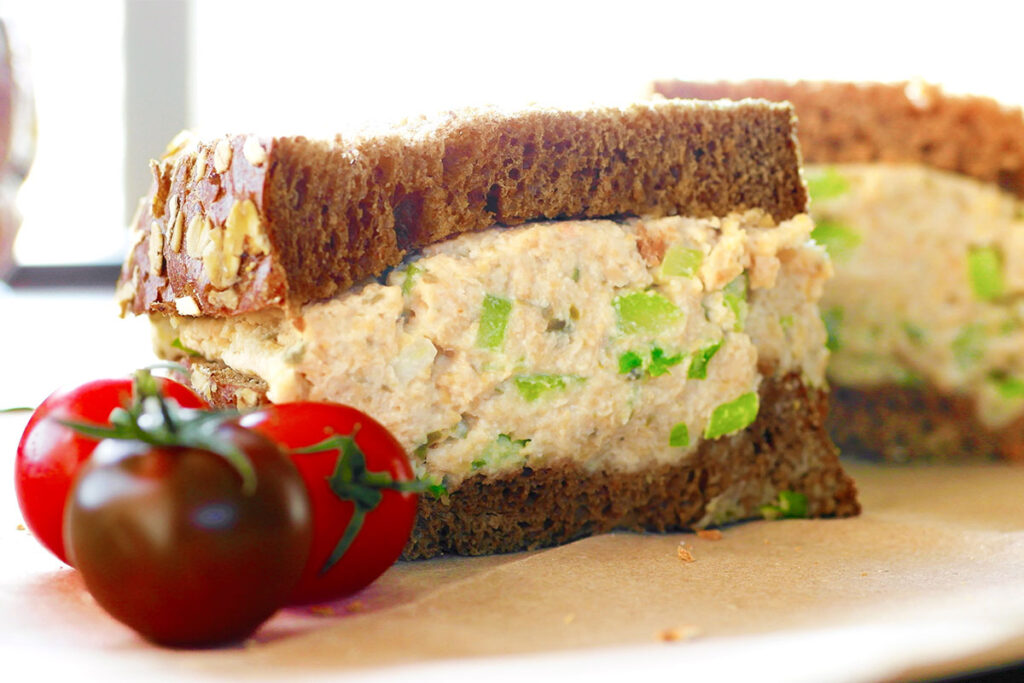 Ingredients
1 cup cashews, soaked in water overnight then drained
1 garlic clove
2 tsp apple cider vinegar
½ cup + 2 Tbsp water
1 can chickpeas, rinsed and drained
1 Tbsp capers, drained
1 stalk celery, diced
Salt (optional)
Freshly ground black pepper to taste
6 slices whole grain vegan bread
Instructions
1. Blend cashews, garlic, vinegar, sea salt, water in high speed blender until smooth and creamy.
2. Makes approximately ¾ cup mayo, more than needed for this recipe, but you'll want to keep extra on hand for your favorite sandwiches.
3. Mix chickpeas, ⅓ cup of the cashew mayo, and capers in a food processor until creamy, resembling tuna fish.
4. In a mixing bowl, combine chickpea mixture with celery, salt, and pepper, and stir by hand until completely combined.
5. Spread mixture onto three slices of bread. Top with the remaining slices.
100% online, learn at your own pace
Instructor led format
No prerequisites
Continuing education credits