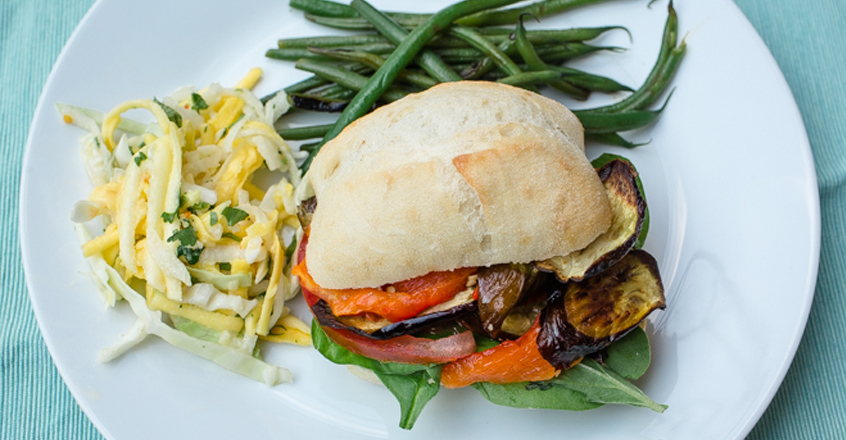 Ingredients
1 medium eggplant
1-2 Tbsp low-sodium soy sauce
1 Tbsp balsamic vinegar
8 large, thick slices of whole grain bread
1 roasted red pepper, sliced
1 large head of roasted garlic
4 tsp dijon mustard (optional)
4 leaves red leaf lettuce
Instructions
1. Slice eggplant on the diagonal in 1/4-inch slices.
2. Brush with soy sauce and grill on a stove-top grill or seasoned iron skillet over medium high heat for 2-4 minutes on each side until it is soft and slightly browned.
3. Remove from pan and sprinkle with vinegar. Set aside.
4. Toast bread, if desired and spread 2-4 cloves of garlic on bottom slice, add a layer of grilled eggplant folding the softened pieces to fit on the bread slice.
5. Top with slices of roasted red pepper and lettuce.
6. Spread the top slice of bread with mustard, if desired, then complete the sandwich and serve.
100% online, learn at your own pace
Instructor led format
No prerequisites
Continuing education credits