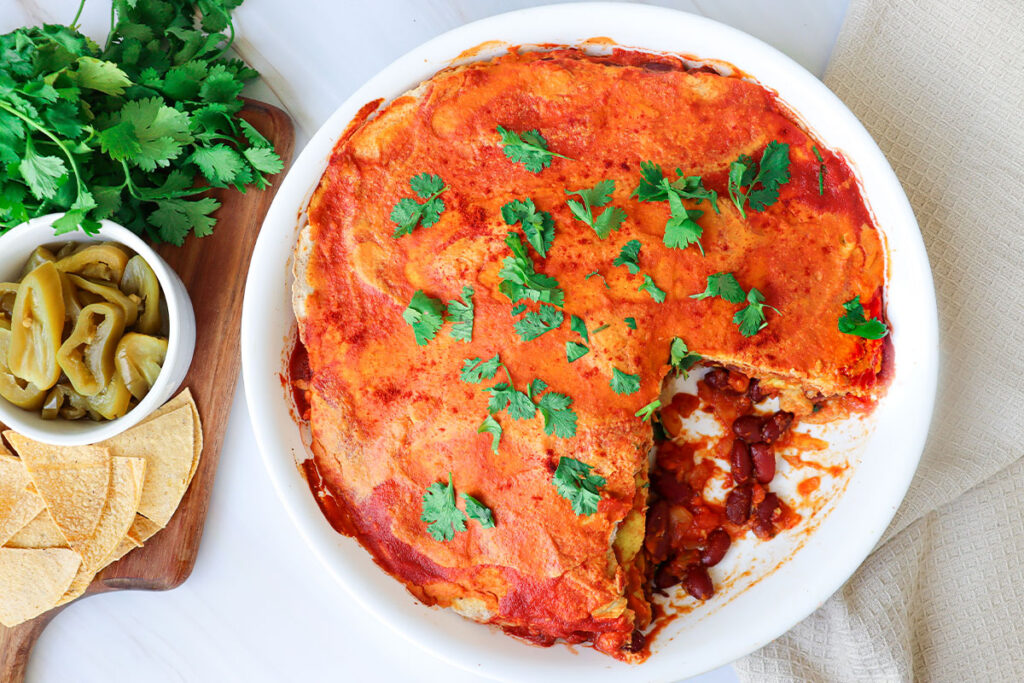 Ingredients
Whole grain tortillas
2 cups cooked red kidney or black beans, drained
1 cup chopped white onion
2-3 large carrots, shredded
1 large tomato, chopped
1 cup tomato sauce
1 Tbsp tomato paste
2 Tbsp garlic, minced
1 tsp of sea salt
1 tsp of smoked paprika
½ tsp of chili powder
1-2 Tbsp chopped chili peppers (optional)
⅓ cup plant-based cheese sauce
Salsa to taste (optional)
Instructions
1. Preheat oven to 350 degrees F.
2. In a pan, sautée onions, garlic, and carrots over medium heat until carrots are soft, using a little water if needed.
3. Add beans, tomato, tomato sauce, tomato paste, salt, chili peppers, and chili powder. Cook over low heat for 5 minutes, until somewhat thickened. Set aside.
4. Cover a 10' round casserole baking dish with a layer of tortillas, then spoon a thick layer of the vegetable-bean mixture.
5. Lay another layer of tortillas on top of the vegetable mixture, then repeat, alternating tortillas and vegetable layers.
6. Top with a tortilla layer, spread cheese sauce and salsa, if using, and sprinkle with smoked paprika.
7. Bake for 15-20 minutes.
8. Allow to cool slightly before serving.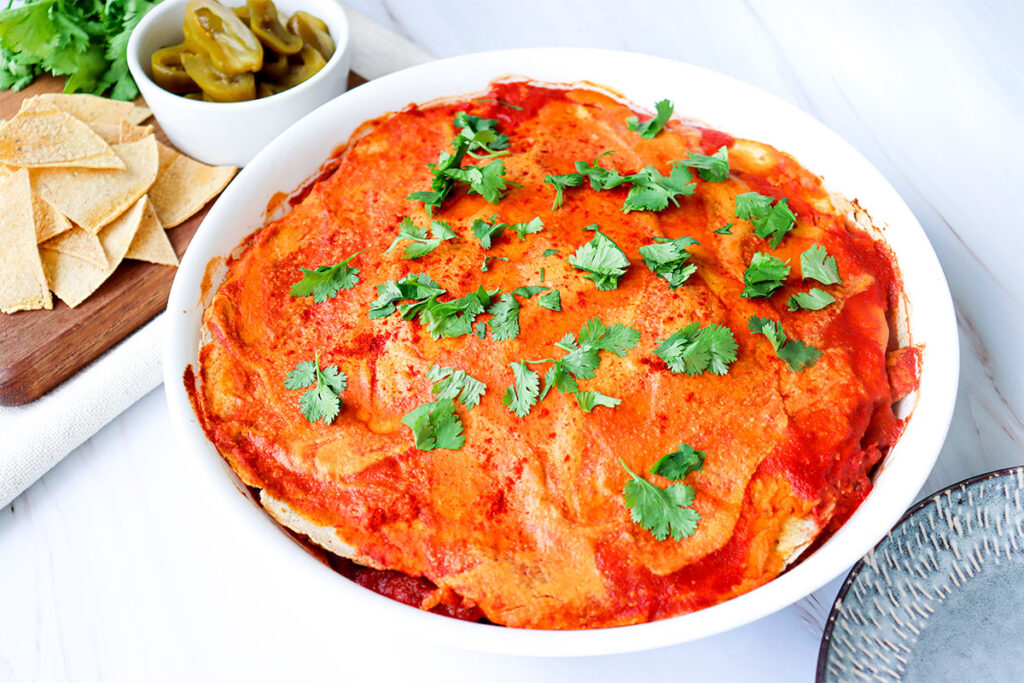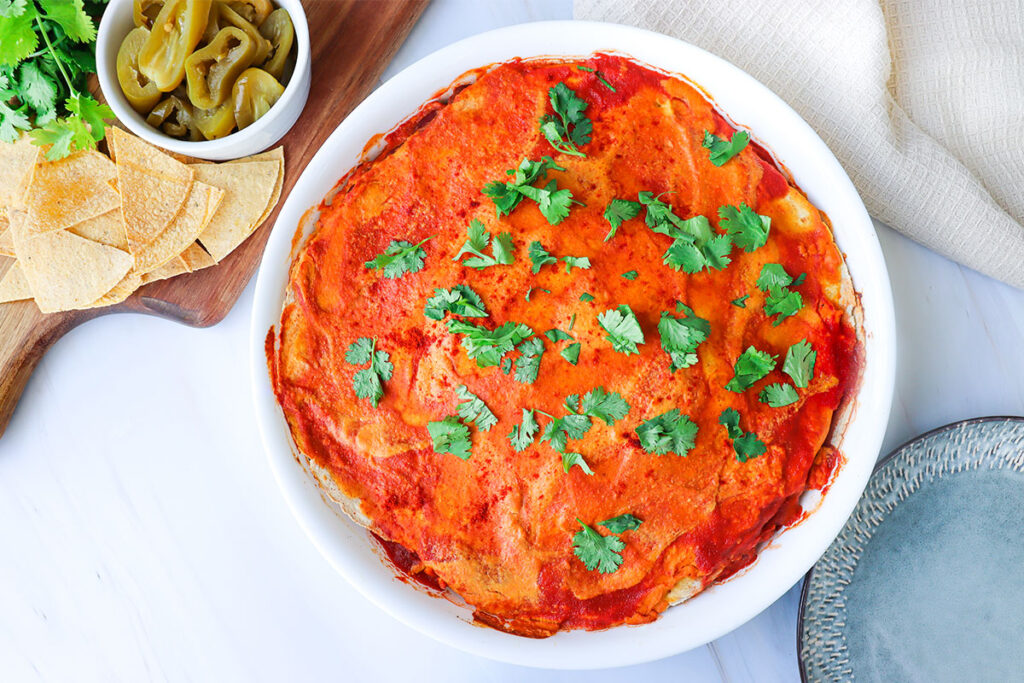 100% online, learn at your own pace
Instructor led format
No prerequisites
Continuing education credits