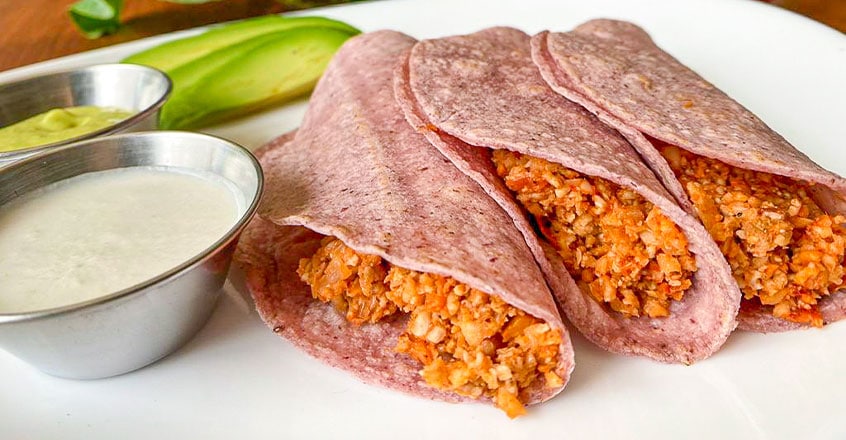 What You'll Need
---
1 small cauliflower, cut into florets
2 Tbsp seasoning (see below)
SEASONING
½ tsp of ancho chili powder
½ tsp ground chipotle chili pepper
How to Make It
---
1 Preheat oven to 400 degrees F.
2 Combine all the seasoning ingredients in a jar with a lid. Cover and shake well to combine. Set aside.
3 In a food processor, pulse all the ingredients and the seasonings a few times until mixture is just combined and broken up into small pieces. Do not overprocess.
4 Spread mixture in a baking dish in a single layer and bake for 10 minutes.
Cooking Tips
Save the remaining seasoning and use to season stir-frys or casseroles.
Copyright 2022 Center for Nutrition Studies. All rights reserved.