Low-fat Vegan Cheddar Cheese Sauce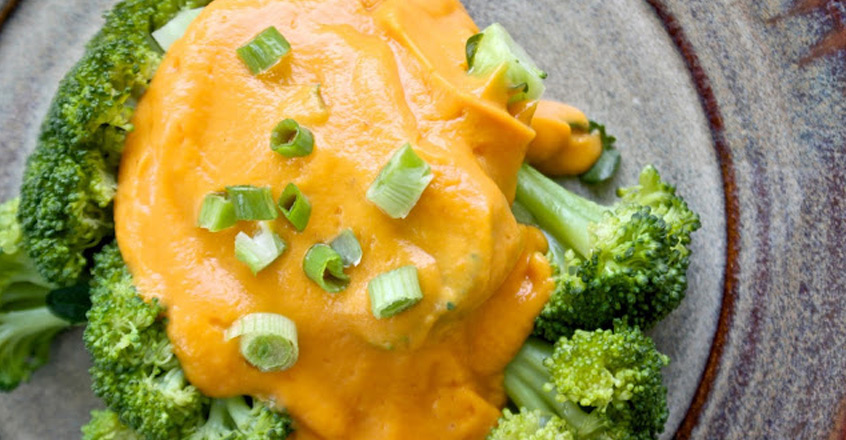 What You'll Need
---
1 small head cauliflower (about 4 cups chopped), steamed
1 small red bell pepper, roasted and peeled/seeds removed.
½ cup unsweetened soy milk
2 tsp mellow white miso (optional, if you're minimizing your salt intake you can skip it)
How to Make It
---
1 Blend all ingredients until smooth.
2 Transfer to a sauce pan and whisk to eliminate the air that got caught in it from blending. Heat until warm. My cauliflower had not cooled off totally when I blended, but I did this step anyway, just to get rid of most of the air bubbles.
3 Serve over pasta, steamed vegetables, anything you like!
Copyright 2022 Center for Nutrition Studies. All rights reserved.