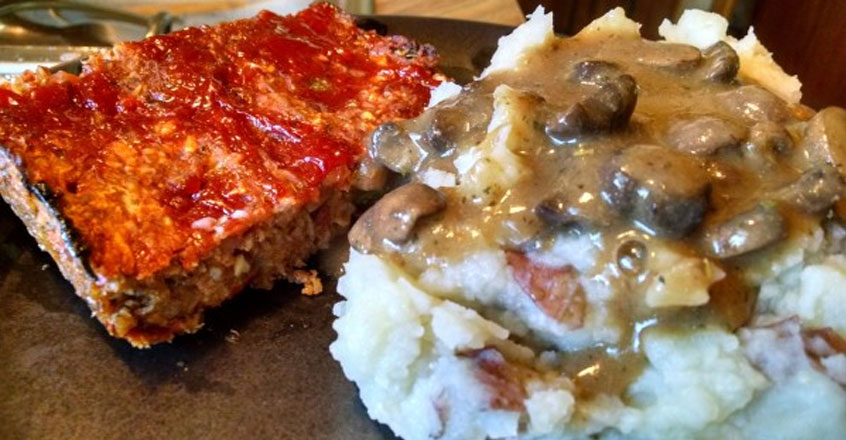 Ingredients
2 cups cooked bulgur
1-½ cups whole wheat bread crumbs
1-½ cups rolled oats
1 cup fire roasted tomatoes with juice
1 small onion, diced
2 celery sticks, diced
¾ cup carrots, diced
½ green bell pepper, diced
¼ cup finely chopped walnuts
3 Tbsp soy sauce
2 tsp Dijon mustard
½ tsp dried thyme
¼ tsp dried sage
¼ tsp ground black pepper
Salt, to taste
½ cup ketchup plus enough to top loaf before baking
Instructions
1. Preheat oven to 350 degrees F. Line a 9 x 13 inch baking dish or deeper loaf pan with parchment paper.
2. Combine all ingredients in large bowl. Press into prepared dish. Poke holes over the top with finger, then spread a thin layer of ketchup over the top with spatula.
3. Bake for 60 minutes. If desired, broil for 5 minutes at the end to brown the top.
Cooking Tips
1. You can use regular tomatoes instead of fire roasted.
2. Make your own bread crumbs using 2 to 3 slices of toasted bread. Process in a food processor to desired crumb size.
3. Substitute the bulgur with buckwheat or quinoa for a gluten-free version.
4. Look for no or low-sugar ketchup.
5. Instead of ketchup try no or low-sugar BBQ sauce.
6. Instead of chopping walnuts by hand, you can process them in a food processor.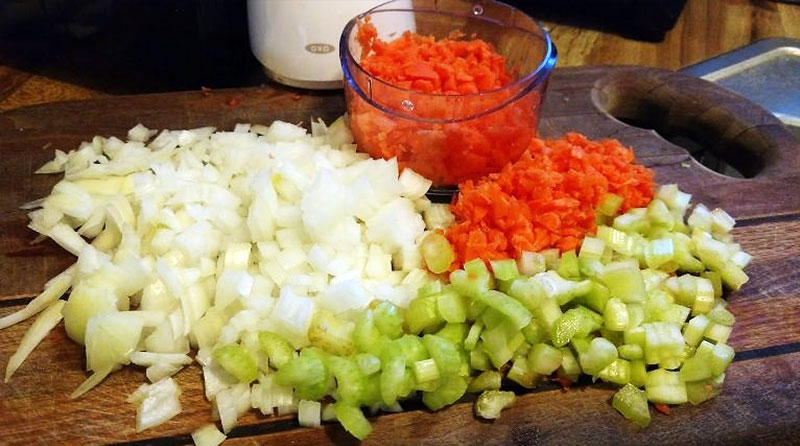 100% online, learn at your own pace
Instructor led format
No prerequisites
Continuing education credits