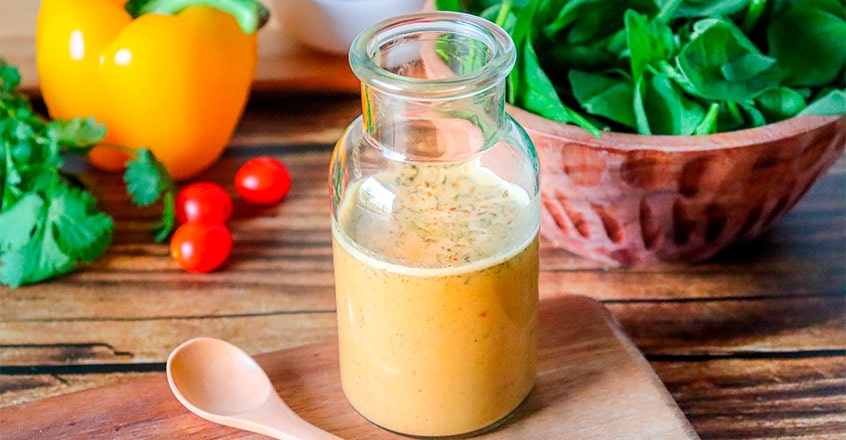 You'll be surprised just how good this dressing tastes — and how quick it is to make – homemade. It will eclipse that stale store-bought Italian dressing and be on regular rotation for daily salads.
Reprinted from Dreena's Kind Kitchen: 100 Whole-Foods Vegan Recipes to Enjoy Every Day (BenBellaBooks, 2021)
What You'll Need
---
Pinch crushed red pepper (see note)
⅛ tsp freshly ground black pepper
1 tsp sea salt or to taste
How to Make It
---
1 Combine all the ingredients in a blender and purée until smooth.
2 Taste and add extra pepper if desired.
3 Serve immediately or store in an airtight container in the refrigerator for up to a week.
Cooking Tips
Use just a couple pinches of crushed red pepper—unless you like more heat!
Copyright 2022 Center for Nutrition Studies. All rights reserved.