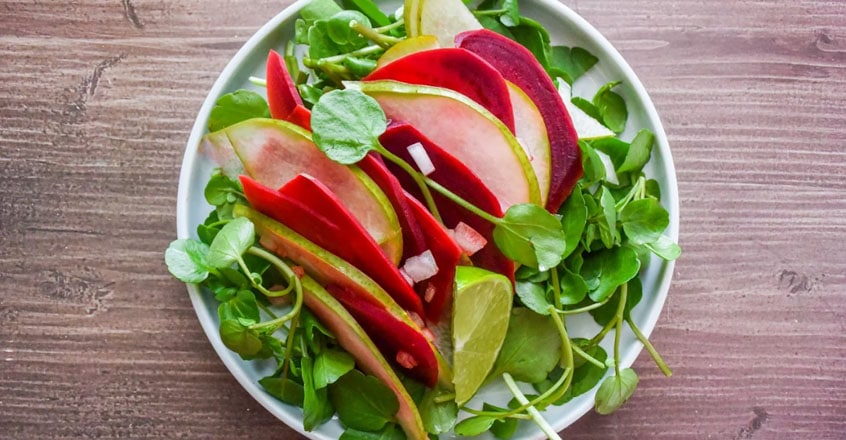 What You'll Need
---
4 beets, peeled and cubed
½ bunch watercress, roughly chopped
How to Make It
---
1 Place the chopped yellow onions into a pot.
2 Layer the beets and pears on top.
3 Cook on low heat for 45 minutes. There is no need for stirring.
4 When the beets are soft, strain out the liquid.
6 In a large salad bowl, toss in the beets, pears, and onions with the washed watercress.
7 Add lemon juice and serve.
Cooking Tips
Serve with leafy greens of choice.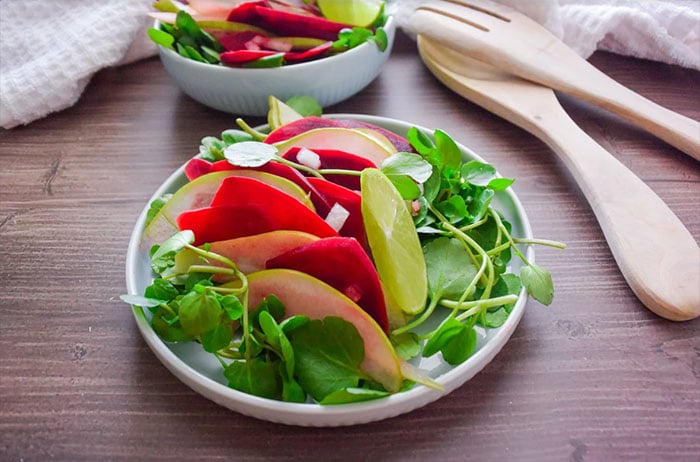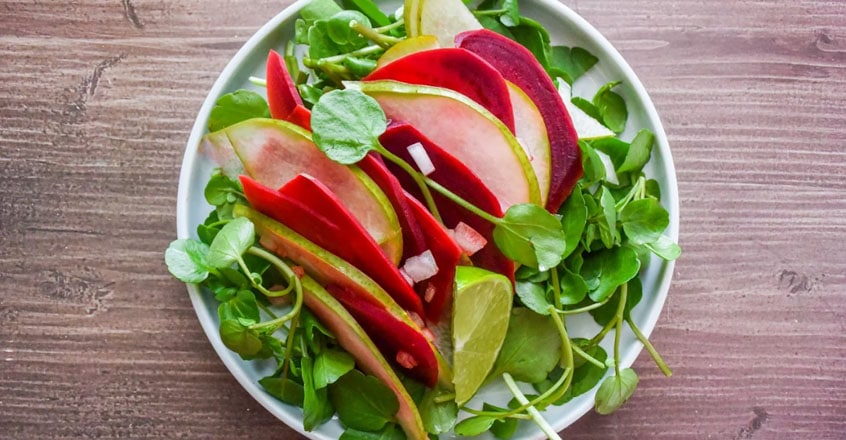 Copyright 2022 Center for Nutrition Studies. All rights reserved.