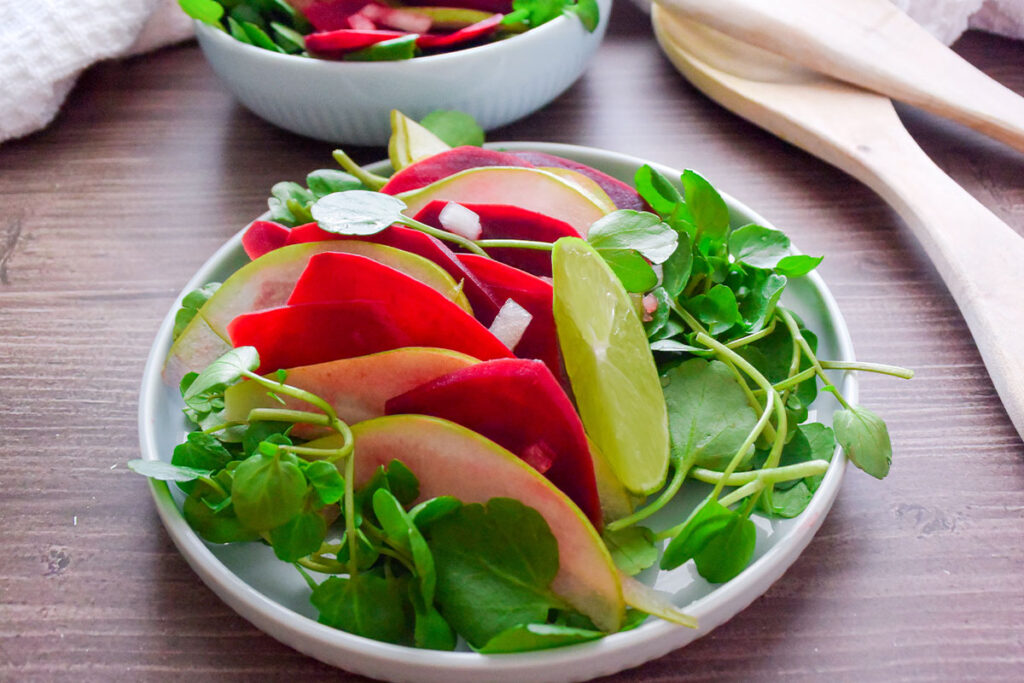 Ingredients
4 beets, peeled and cubed
1 pear, cubed
1 yellow onion, chopped
1 lemon, juiced
½ bunch watercress, roughly chopped
Instructions
1. Place the chopped yellow onions into a pot.
2. Layer the beets and pears on top.
3. Cook on low heat for 45 minutes. There is no need for stirring.
4. When the beets are soft, strain out the liquid.
5. Allow to cool.
6. In a large salad bowl, toss in the beets, pears, and onions with the washed watercress.
7. Add lemon juice and serve.
Cooking Tips
1. Serve with leafy greens of choice.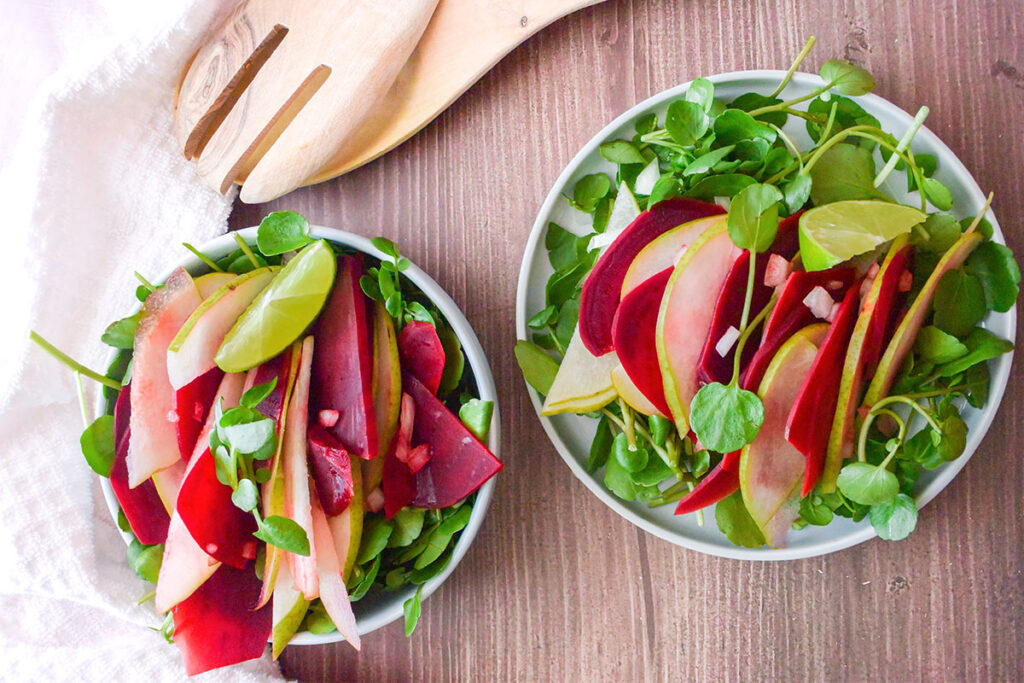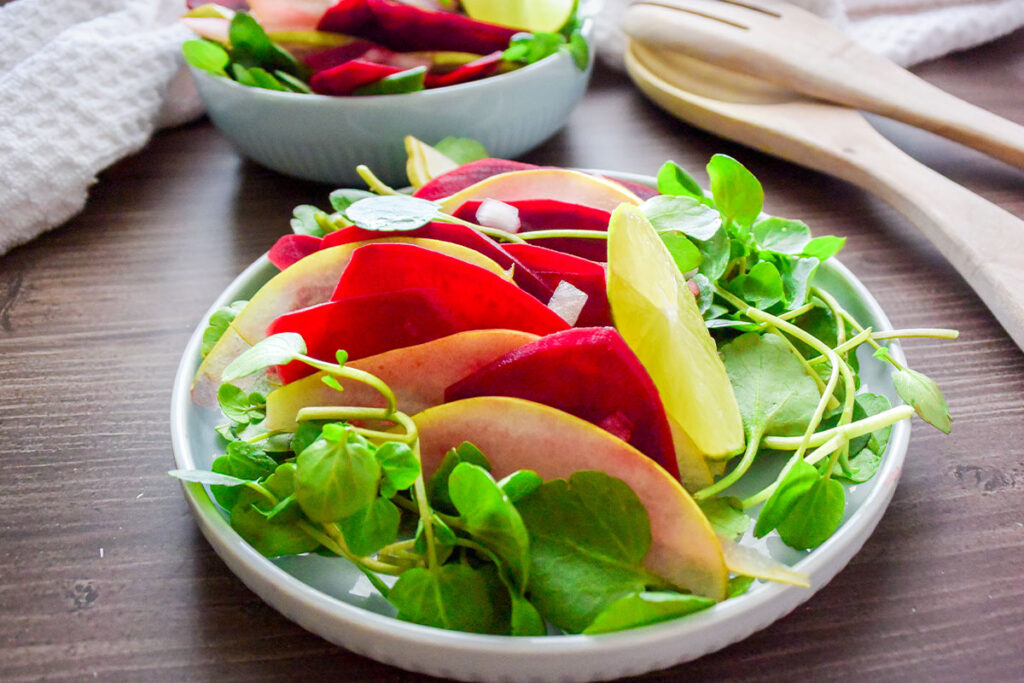 100% online, learn at your own pace
Instructor led format
No prerequisites
Continuing education credits