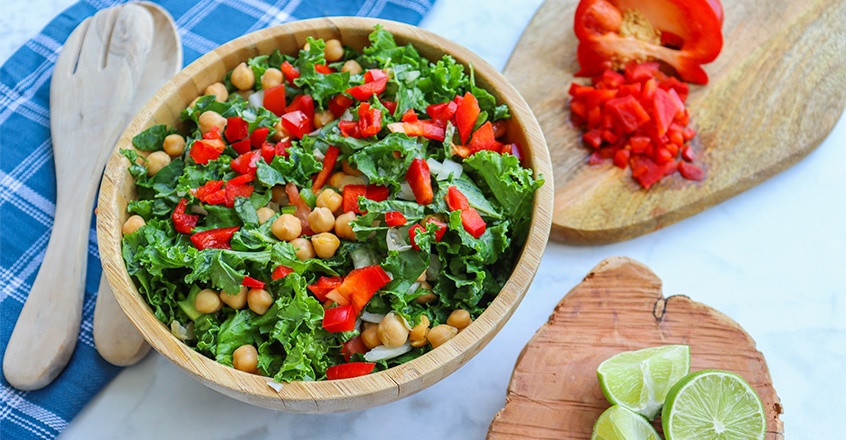 Ingredients
Salad
6 large kale leaves
½ onion, finely chopped
1 ½ cups cooked garbanzo bean
1 large tomato, diced
1 large green pepper, diced
½ cup toasted pine nuts (optional)
Salad Dressing
6 Tbsp seasoned rice vinegar
2 Tbsp water
1 tsp agave nectar
2 heaping Tbsp nutritional yeast
½ tsp salt, to taste (optional)
Instructions
1. Begin by removing the leafy part of the kale from the stalk and chopping into tiny pieces. Massage the kale between your hands until soft and slightly wilted.
2. Add the remaining salad ingredients.
3. In a separate bowl, mix together the dressing ingredients. Pour over the salad and serve.
Cooking Tips
1. Make sure to massage the kale. This helps transform it from being bitter and tough to tender and sweet.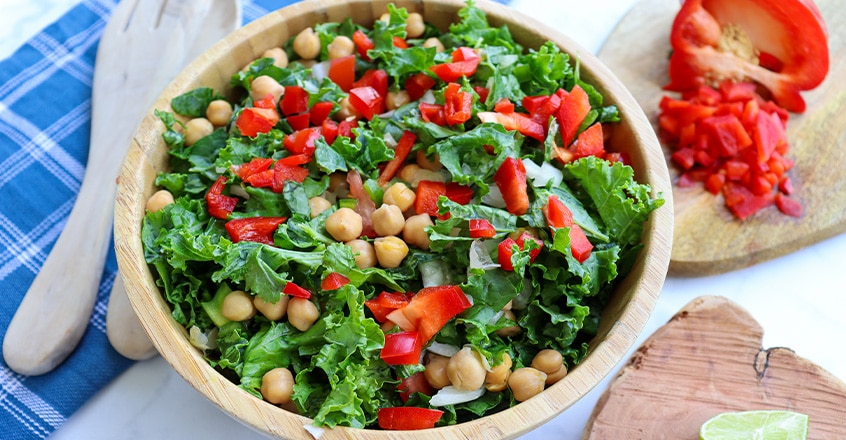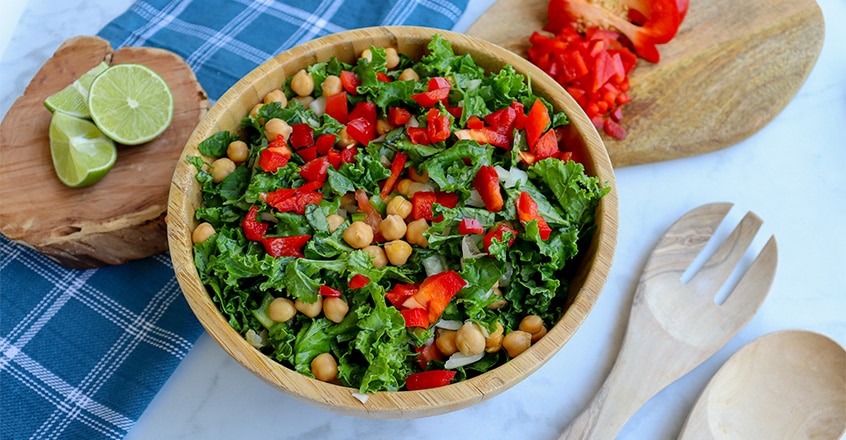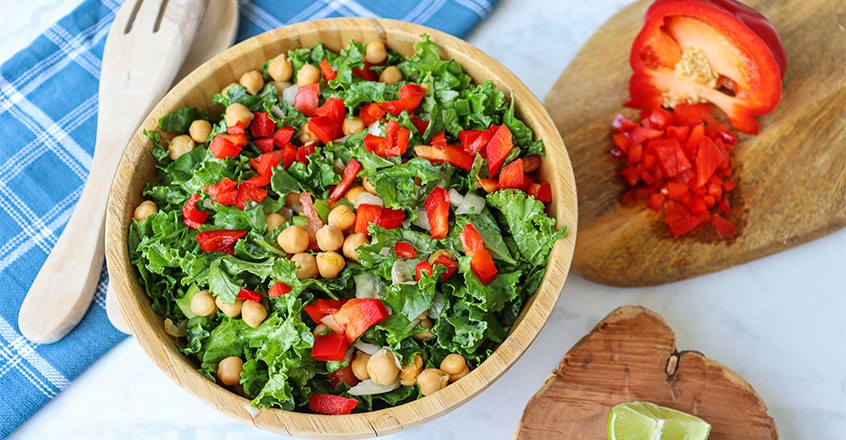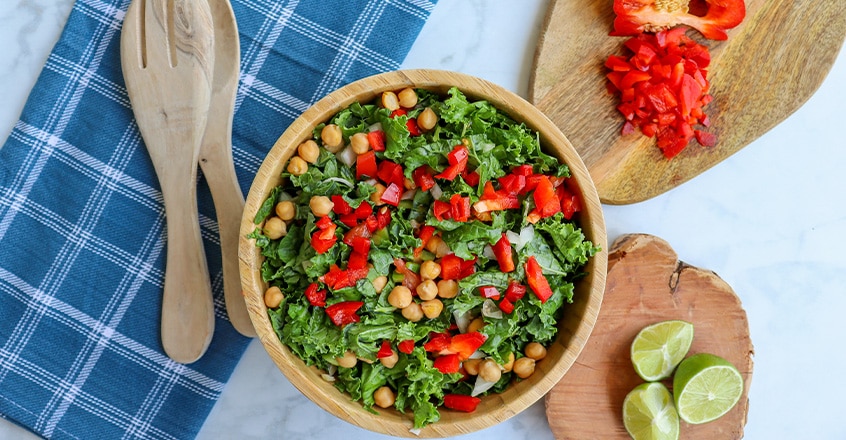 100% online, learn at your own pace
Instructor led format
No prerequisites
Continuing education credits