Greek Salad with Tofu "Feta"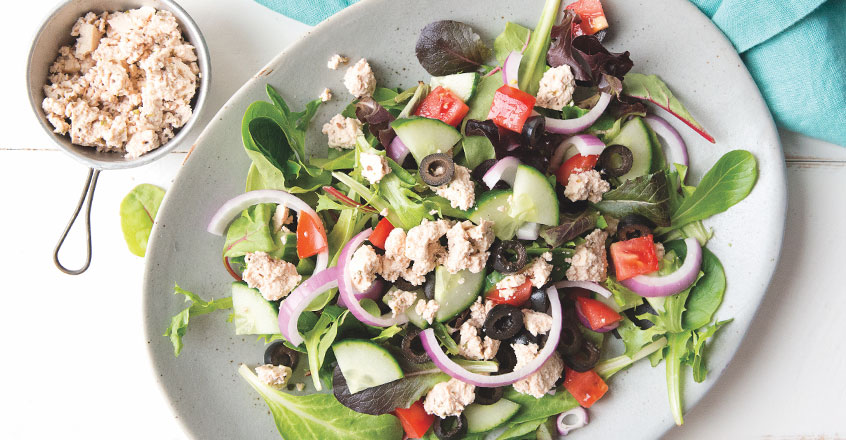 Reprinted from The China Study Cookbook (BenBellaBooks, 2018).
What You'll Need
---
1 cup crumbled extra-firm tofu
Salt and black pepper, to taste
½ cup chopped Kalamata olives
How to Make It
---
1 In a small bowl, mix together tofu, vinegar, oregano, salt, and black pepper. Place in the refrigerator to marinate for 1 hour.
2 Combine salad greens, cucumbers, tomatoes, onions, and olives in a large salad bowl and toss to combine.
3 Add marinated tofu to salad.
Cooking Tips
If you know you're going to have leftovers, don't add the tofu "feta" directly to the salad; instead, add some to each serving and refrigerate it separately so that the salad greens are not soggy the next day.
Copyright 2022 Center for Nutrition Studies. All rights reserved.