What You'll Need
---
4 cups watermelon cut in cubes
2 cups fresh pineapple, diced
3 cups strawberries, sliced
2 cups blueberries or blackberries
How to Make It
---
1 Place all the fruit in a bowl.
2 Zest and juice the lime and add to the fruit.
3 Add mint and stir well.
Cooking Tips
Raspberries, nectarines, and cantaloupe are delicious additions/substitutions.
Combine left-overs with cold sparkling water for the ultimate refreshing summer drink.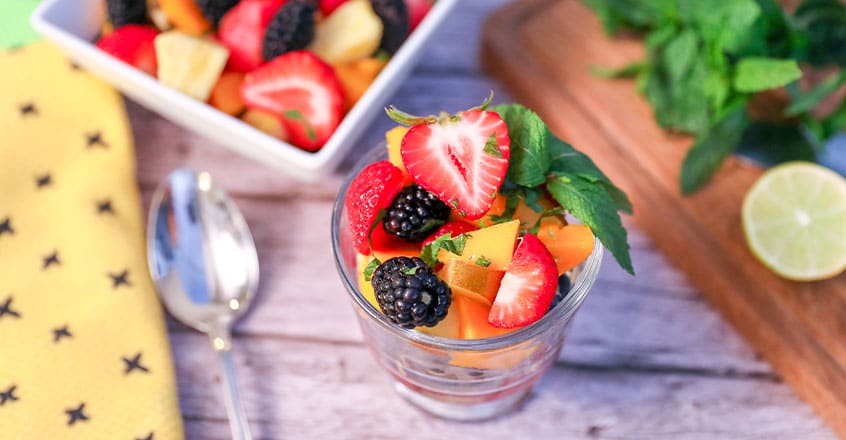 Copyright 2022 Center for Nutrition Studies. All rights reserved.