Ingredients
1 15-ounce can chickpeas, drained and rinsed well
2 stalks celery, finely chopped
⅓ cup red bell pepper, finely chopped
⅓ cup dill pickles, finely chopped
¼ cup fat-free hummus
1½ tsp yellow mustard
1 Tbsp fresh dill, minced (or 1 teaspoon dried dill)
Handful fresh Italian parsley, minced (approximately ¼ cup)
Juice of 1 fresh lemon (3 to 4 tablespoons)
¼ tsp Kosher salt (or to taste)
Freshly ground black pepper
Whole grain pita pockets, or toasted Ezekiel muffins
Instructions
1. In a large bowl, mash the chickpeas with a potato masher until flaky in texture.
2. Add the celery, bell pepper, pickles, hummus, mustard, dill, parsley, and lemon juice. Mix well. Sprinkle with salt and pepper, adjusting seasoning to taste.
3. Serve on toasted whole grain Ezekiel muffins, or in whole grain pita bread pockets.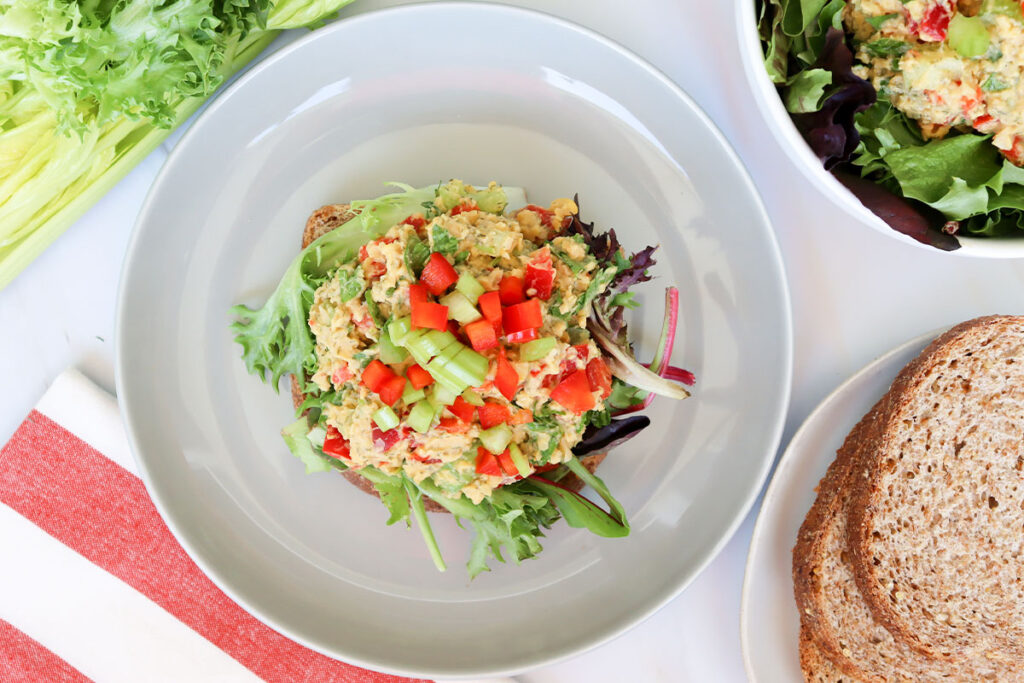 100% online, learn at your own pace
Instructor led format
No prerequisites
Continuing education credits