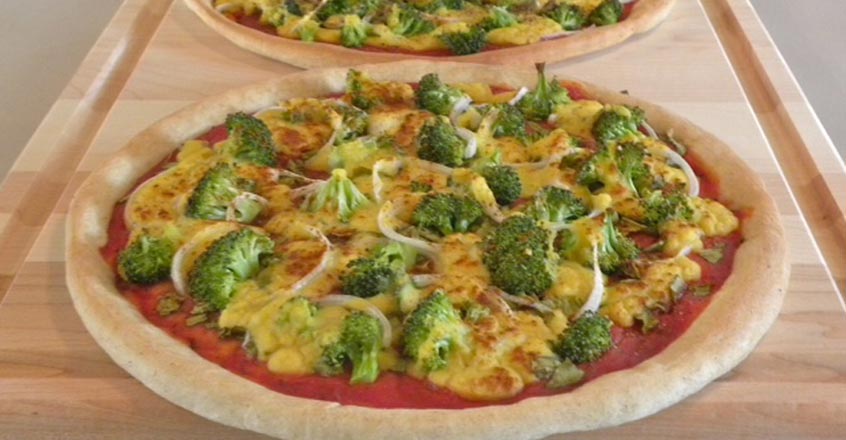 Ingredients
1 cup rolled oats (not instant)
1 15oz can cannellini beans
2 to 2½ Tbsp corn starch
1 to 2 Tbsp nutritional yeast
1 to 2 Tbsp chili garlic sauce (optional)
1¼ to 1½ cups water
Instructions
1. Rinse and drain beans (to remove salt).
2. Using a blender or food processor, starting first with the beans only, pulse a few times, then add the rest of the ingredients, reserving the water to add slowly while increasing the processing speed and gauging the thickness of the batter until it's a smooth and thick pancake-like batter.
3. Pour sauce over the top of your pizza, sprinkle with ground black pepper or red paprika, and bake your pizza in at 425 to 450 degree F for 15 to 20 minutes (or until brown). Enjoy!
4. Makes around 3 cups of sauce
Cooking Tips
1. For some "kick" try adding a little chili powder or Tabasco.
2. If not using chili-garlic sauce, substitute 2 cloves of garlic and 1 to 2 Tbsp of paprika
3. Great Northern Beans or other white beans can be used instead of cannellini beans.
4. For extra "body," add 1/4 cup raw unsalted cashews or sunflower seeds when blending, with extra water as needed.
5. Instead of nutritional yeast, try using 1 Tbsp of mustard.
6. Leftover sauce can be used over cooked pasta, vegetables etc.
100% online, learn at your own pace
Instructor led format
No prerequisites
Continuing education credits