Easy Portobello Mushroom Gravy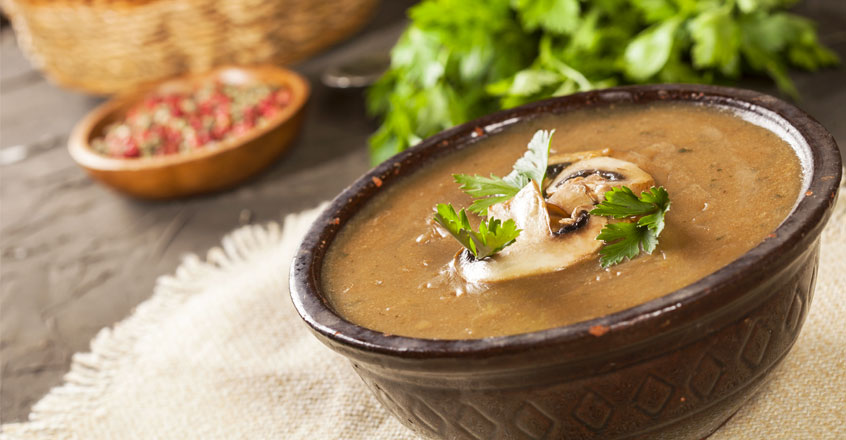 What You'll Need
---
1 Tbsp low sodium soy sauce
1 ½ cups sliced fresh portobello mushrooms
⅛ tsp crumbled dried sage
1½ Tbsp cornstarch mixed with 1/3 cup water
How to Make It
---
1 Saute onion and garlic in 3 tbsp water; stirring often, until softened, about 5 minutes. Add mushrooms and cook until they begin to release their juices, about 10 minutes.
2 Add broth, wine, soy sauce, thyme and sage and simmer for 10 minutes.
3 Mix cornstarch and water in a small bowl. Stir into the sauce and simmer, stirring often, until slightly thickened, about 10 minutes more. Season with pepper.
Copyright 2022 Center for Nutrition Studies. All rights reserved.