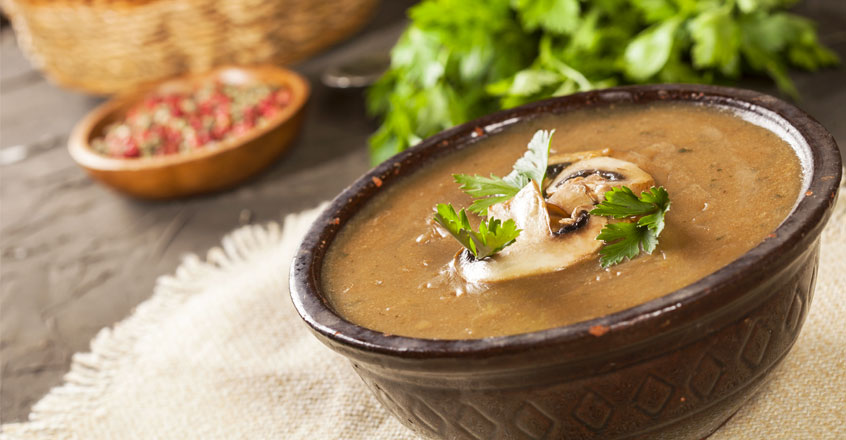 Ingredients
3 Tbsp water
2 cups vegetable broth
¼ cup red wine
½ cup chopped onion
2 cloves garlic, chopped
1 Tbsp low sodium soy sauce
1 ½ cups sliced fresh portobello mushrooms
¼ tsp dried thyme leaves
⅛ tsp crumbled dried sage
1½ Tbsp cornstarch mixed with 1/3 cup water
Pepper to taste
Instructions
1. Saute onion and garlic in 3 tbsp water; stirring often, until softened, about 5 minutes. Add mushrooms and cook until they begin to release their juices, about 10 minutes.
2. Add broth, wine, soy sauce, thyme and sage and simmer for 10 minutes.
3. Mix cornstarch and water in a small bowl. Stir into the sauce and simmer, stirring often, until slightly thickened, about 10 minutes more. Season with pepper.
4. Serve hot.
100% online, learn at your own pace
Instructor led format
No prerequisites
Continuing education credits