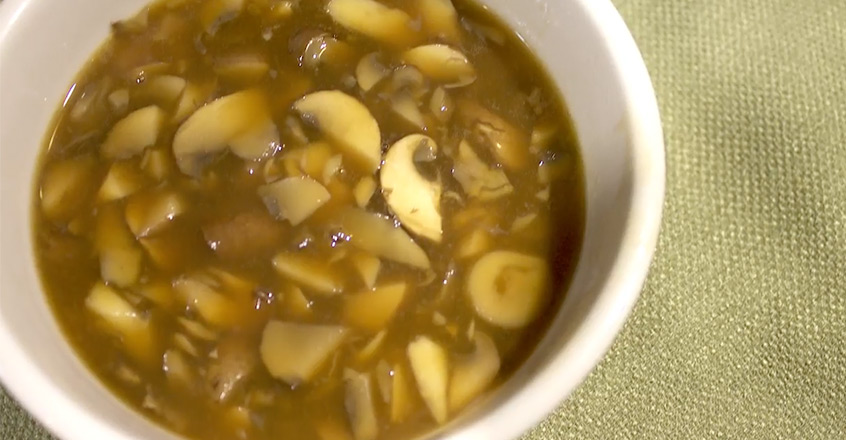 Ingredients
1 12 oz package of button or baby portabella mushrooms
1-2 Tbsp low-sodium soy sauce
2 Tbsp whole grain flour
1-2 cups vegetable stock
Salt and black pepper, to taste (optional)
Instructions
1. Clean and slice mushrooms, then sauté them in water until soft (about 5 minutes).
2. Mix flour with 1/4 cup of stock until smooth (you can shake it in a small plastic container with a tight fitting lid).
3. Add remaining stock to the mushrooms, the soy sauce and about 1/2 the flour mixture.
4. Bring gravy to a simmer for 3- 5 minutes, stirring regularly.
5. If the gravy is not thick enough for your taste add the remaining flour mixture and continue heating and stirring until it thickens.
6. Serve warm (and as soon as possible).
100% online, learn at your own pace
Instructor led format
No prerequisites
Continuing education credits