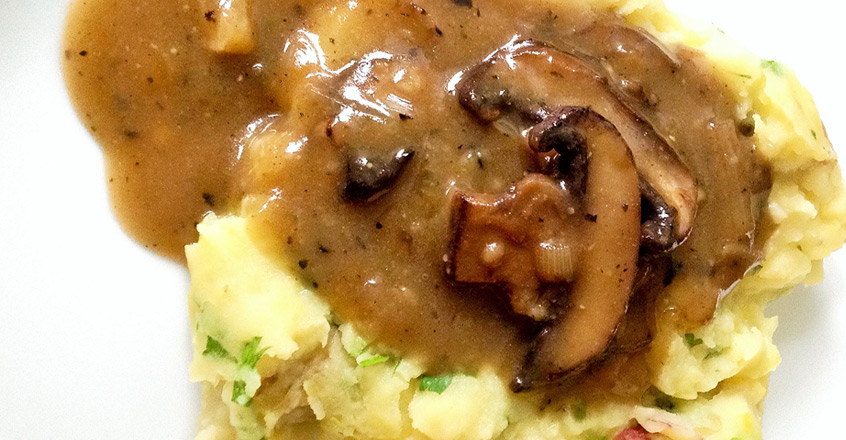 Ingredients
1 package (8 oz) cremini mushrooms
1 shallot
3 Tbsp brown rice flour
¼ cup Port wine (or any other wine)
2 cups vegetable stock
2 cloves garlic
1 tsp dried thyme
Instructions
1. Preheat a wide pan over high heat. No oil is needed. Slice the mushrooms and mince the shallot. Add the mushrooms and shallots to the hot pan. Spread into a single layer, sprinkle with salt, and let brown. Cook until mushrooms and shallots are well browned, about 10 minutes.
2. Add brown rice flour and stir. Cook until flour is no longer white and absorbs much of the juices.
3. Deglaze the pan with the Port wine. Scrape up any bits on the bottom of the pan. Add vegetable stock, garlic, thyme. Simmer, partially covered, at least 10 minutes.
4. Gravy is ready when thick.
Cooking Tips
1. You can use any variety of mushrooms, including porcini, oyster, and hen-of-the-woods.
2. This can be made up to 3 days ahead of time and simply microwave or simmer before serving.
100% online, learn at your own pace
Instructor led format
No prerequisites
Continuing education credits