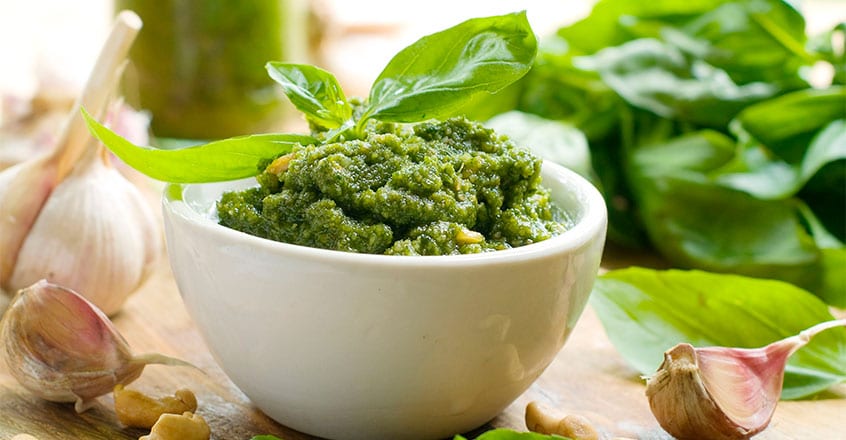 What You'll Need
---
2 cups chopped garlic scapes, about 25-30 scapes
⅔ cup extra firm silken tofu
How to Make It
---
1 In a food processor, combine all the ingredients and process until smooth and creamy, about 45 seconds.
2 Store in an airtight container in the refrigerator for 1 up to week, or freeze the pesto for up to 6 months.
Cooking Tips
If you don't have garlic scapes, you can substitute the scapes with 1 ⅓ cup of green onions and 3 garlic cloves.
Serve with pasta or vegetables, or use as a spread.
Copyright 2022 Center for Nutrition Studies. All rights reserved.