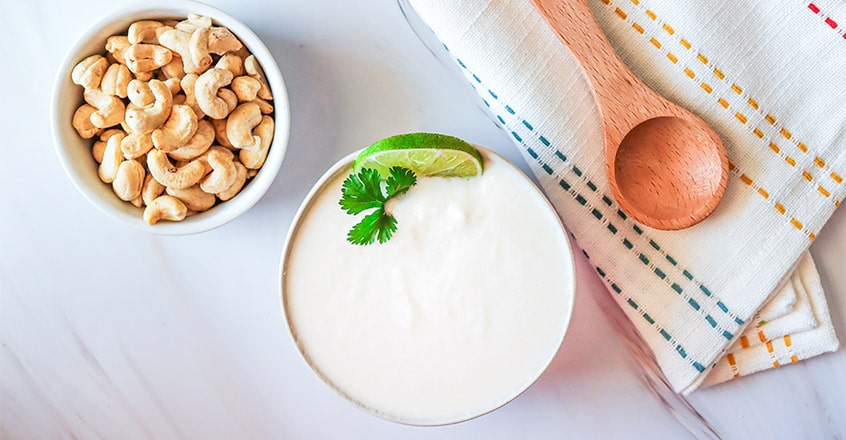 Reprinted from The PlantPure Nation Cookbook (BenBella Books, 2015)
What You'll Need
---
½ cup raw cashews, soaked in water to cover for 2-3 hours, then drained
How to Make It
---
1 Combine all the ingredients in a Vitamix or other high-powered blender and blend until smooth and creamy.
2 Allow the mixture to chill for 1 hour to become thick.
Cooking Tips
Soaking the cashews in water for a few hours will reduce blending time. If you are not using a Vitamix, I highly recommend soaking the cashews so they blend into a smooth and creamy texture.
Copyright 2022 Center for Nutrition Studies. All rights reserved.