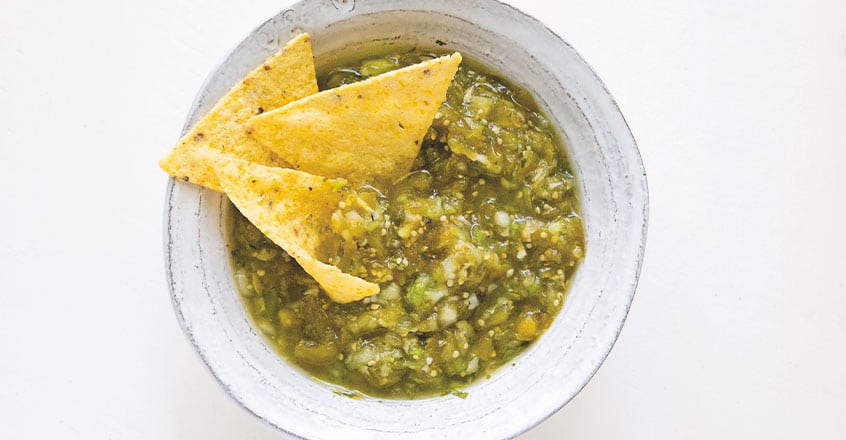 Enjoy this sauce with baked corn tortilla chips, or as a dressing to go with your favorite rice–and–bean bowl or burrito.
Reprinted from The China Study Cookbook (BenBellaBooks, 2018).
2 cups husked, chopped tomatillos
2 Tbsp chopped fresh cilantro
1 In a small saucepan, combine tomatillos, lime juice, and jalapeño. Cook over medium heat until soft, 5–6 minutes.
2 Transfer tomatillo mixture to a food processor and add cilantro, garlic, and onion. Process until smooth
Copyright 2022 Center for Nutrition Studies. All rights reserved.