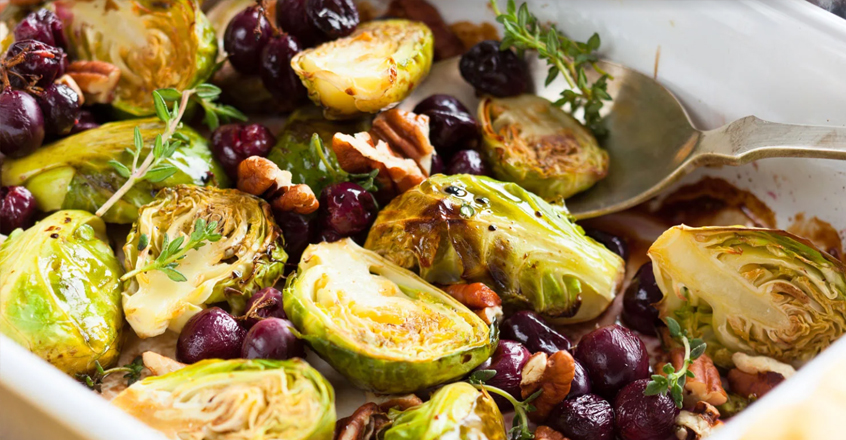 Ingredients
8 pitted dates
½ cup water
3 cups fresh Brussels sprouts, sliced in half
1 cup fresh cranberries
1 Tbsp miso paste
1 cup low-sodium vegetable broth or water
1 red onion, chopped
1 Tbsp soy sauce
¼ cup nuts such as almonds, Brazil nuts, walnuts etc. (optional)
Pepper, to taste
Instructions
1. In a food processor, blend dates and ½ cup water until creamy. Set aside.
2. In a saucepan over medium-high heat sauté the Brussels sprouts onions, miso, cranberries, and ½ cup broth or water for 10 minutes or until lightly brown. Cover.
3. Stir often and add the remaining water as needed to prevent burning. Cook until the Brussels sprouts begin to caramelize around the edges.
4. Add the soy sauce, ground pepper, and date paste.
5. Stir and combine well.
6. Garnish with nuts.
Cooking Tips
1. Garnish with your favorite fresh herbs.
100% online, learn at your own pace
Instructor led format
No prerequisites
Continuing education credits