Caramelized Brussels Sprouts With Cranberries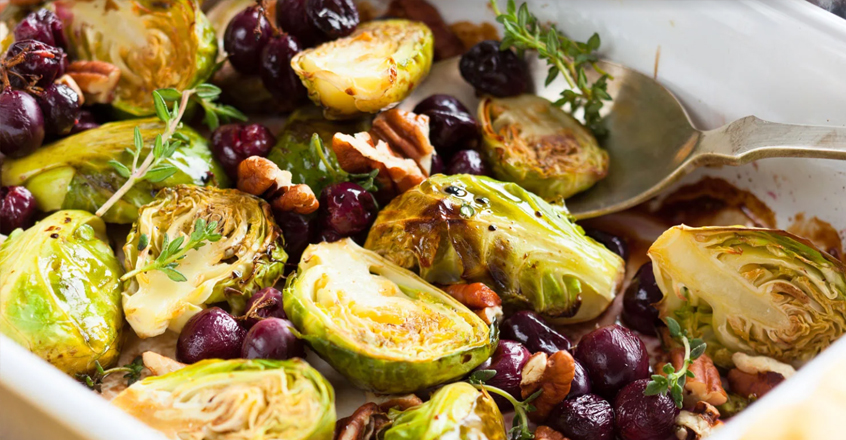 What You'll Need
---
3 cups fresh Brussels sprouts, sliced in half
1 cup low-sodium vegetable broth or water
¼ cup nuts such as almonds, Brazil nuts, walnuts etc. (optional)
How to Make It
---
1 In a food processor, blend dates and ½ cup water until creamy. Set aside.
2 In a saucepan over medium-high heat sauté the Brussels sprouts onions, miso, cranberries, and ½ cup broth or water for 10 minutes or until lightly brown. Cover.
3 Stir often and add the remaining water as needed to prevent burning. Cook until the Brussels sprouts begin to caramelize around the edges.
4 Add the soy sauce, ground pepper, and date paste.
Cooking Tips
Garnish with your favorite fresh herbs.
Copyright 2022 Center for Nutrition Studies. All rights reserved.